Home Automation Ideas. How to Set up Home Automation in Different Parts of Your Home?
Just about anything that runs on electricity can be automated, making your home more convenient. Automation means you no longer need to worry about finding a dark cold home when you return, nor whether you have forgotten to turn something off or on. Thanks to the Internet of Things, you can control your whole home from one device wherever you are.
Seven main areas in every home can be automated. Here are the best home automation ideas split into seven categories, making it easier for you to decide which best suits your home and lifestyle.
Home Security Automation Ideas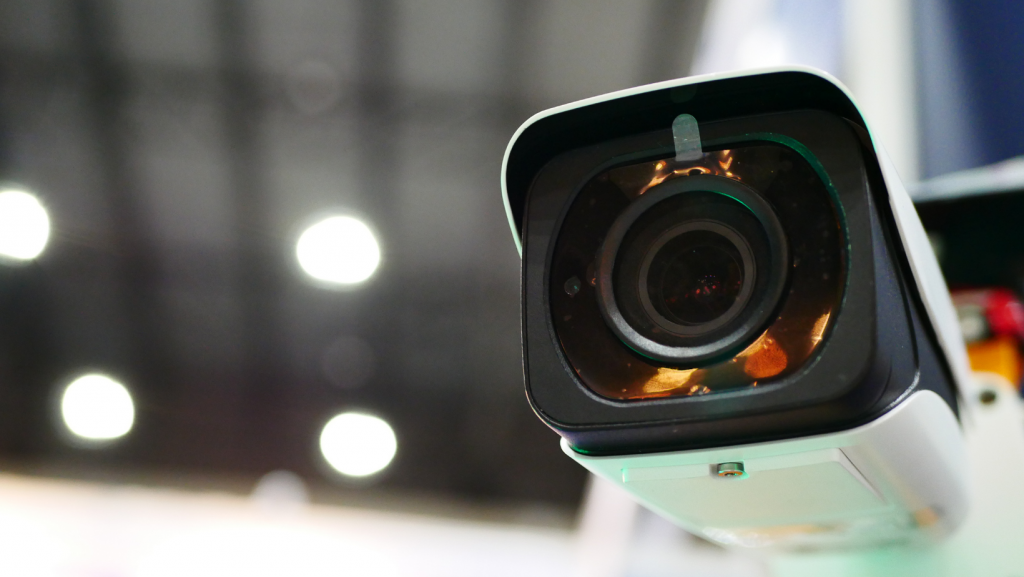 Crime continues to be an issue, and home security automation allows you to put a sophisticated security system in place.
Smart locks allow you to control who has access to your home and when. You can lock or unlock your home remotely since your mobile is the key. Airbnb property owners can even simplify the running of their rental with locks that supply a new code for each set of guests. Some smart locks also recognize fingerprints.
2. Security Cameras
Security cameras allow you to view the inside and outside of your home remotely. These are easy to install and offer you state-of-the-art security.
Those with motion detectors alert you of any movements on your mobile. Once a motion has been detected, cameras can send you the live images and some will record on the cloud.
3. Motion, Sound, Fire, and Temperature Sensors
Infrared lights on the motion sensors detect movement which they then communicate to you through your mobile phone. These can also be set to work with security cameras and lights.
You can also monitor the sound and temperature levels within your home to make sure nothing is getting out of hand. A smart fire detector allows you to have peace of mind even when you are not at home. An energy monitor keeps track of anything unusual happening with your electrical current.
4.Light Bulb Security Camera
By providing a 360° view of your home, light bulb security cameras offer discreet security and are very easy to install. Most can detect movement, sending you notifications and live stream footage wherever you are. Night vision is important when choosing light bulb security cameras.
The greatest thing about light bulb security cameras is that some can also be used instead of a doorbell device. These have two speakers and include motion sensor notifications.
5. Smart Doorbell
With a smart doorbell, you can see who is at your door from anywhere. With some, you can even have a conversation with the person or allow them access to your home.
Kitchen Home Automation Ideas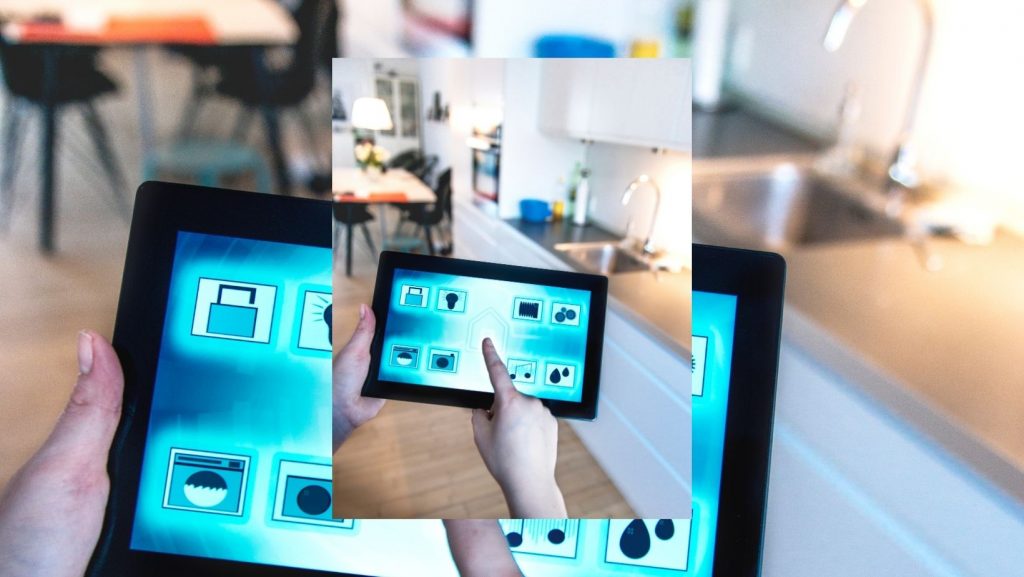 Considering most of us spend a significant amount of time in our kitchens, manufacturers of appliances have developed some brilliant ideas for your smart kitchen.
1. Smart Refrigerators
A smart refrigerator is one of the most valuable appliances you can add to your kitchen. Depending on the refrigerator you choose, it can notify you if you haven't closed the door, allow you to see what's in it without opening the door, and notify you if there is something you are running low on. Some can even place a grocery order.
2. Smart Ovens
Convenience and saving time are probably two of your biggest concerns if you are very busy. Smart ovens can be fully controlled from their app, from which you can adjust the temperature, pre-heat them, and check if you have turned them off. Some are also self-cleaning.
3. Smart Washing machine
Measuring the detergent, setting a wash cycle from another location, and monitoring energy usage are just some of the features you can enjoy from a smart washing machine. Some even allow you to download a unique wash cycle from your app.
4. Smart Taps
You don't ever have to stand before a tap and wonder how to turn it on with dirty hands again. Smart taps can be turned on with a voice command. Some also allow you to control the amount of water released and the temperature.
5. Smart smaller appliances
Smart cookers allow you to change the cooking process from your smartphones, and you can have dinner waiting when you arrive home after a busy day. They also offer multiple cooking methods which makes them even more practical than slow cookers.
Smart coffee machines and a tap that produces coffee make sure you don't have to get up earlier to make your favorite morning beverage.
Use a smart thermometer to help you cook your meat to perfection. It can also give you the estimated cooking time.
Smart stirrers are another brilliant home automation idea. These work with batteries, and you don't have to keep going to your kitchen to stir your pot of food.
You can make cooking gourmet food simple at home with a Sous Vide precision cooker. Some even have a built-in cooling system.
6. Grocery Ordering Devices
It is often impossible to remember what you need once you get to the grocery store. Some devices offer features that include helping you make a list, ordering online, and scanning items to add to their database. The information all appears on your app.
Egg counters allow you to track how many eggs are left in your egg tray, and some also have an LED to indicate the freshest eggs.
Smart dry goods jars allow you to keep control of what is running low in your pantry. These have a small scale at the bottom that weighs dry goods and notifies you on your smartphone app. Some jars can also reorder for you.
7. Smart Sensors
Whether you are cooking or are away from home, a smart alarm will detect any natural gases or carbon monoxide emissions, and notify you of a gas leak or fire.
Water sensors can notify you if they detect a water leak. This can allow you to get a plumber to repair it even if you aren't at home. The Hydropoint 360° not only picks up leaks but also senses issues like clogs in the plumbing of your sink.
Window sensors offer extra security since they warn you if someone tries gaining access to your home by opening a window.
8. Smart Herb Garden
Instant access to fresh herbs is not always so easy to achieve because they need watering and nurturing. With a smart herb garden, they feed themselves, and you can also track their progress or adjust their feeding.
9. Smart Timing
Smart timers require minimal effort to set when compared to the timer on your mobile. These are great devices if your oven doesn't have one.
Home Garden Automation Ideas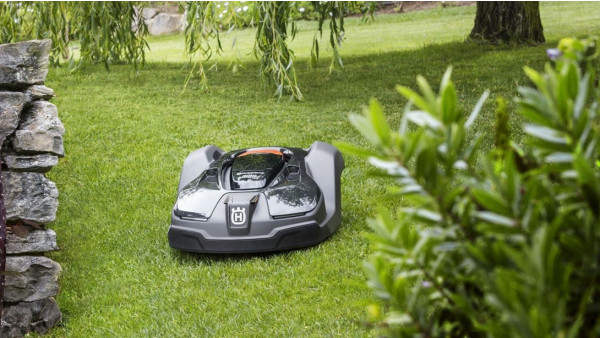 Gardens can be very high maintenance but give you so much joy. These are some of the smart devices for the best home automation ideas to make it easier for you to enjoy the outdoors.
1. Smart BBQ
A smart BBQ makes it a pleasure to have friends over. You set the temperature, level of smoking, and alarms. Enjoy your friends instead of having to continuously turn the steaks.
With sensors and smart technology, these lawnmowers keep your lawn neat. They do this by measuring the dimensions of your garden and storing the lawn length desired. They even return to their charging point to prepare for the next scheduled lawn trimming.
3. Watering System
A smart watering system ensures you never forget to water your plants. From the app, you can schedule watering, and set extra watering days for drier periods. Some even feature a sensor that will turn the system off if it has rained.
4. Smart Pool Cleaning
Having a crystal-clear pool has never been so easy. Set the hours you want your pool cleaned and let the smart pool cleaner do the work.
5. Other Outdoor Automation Systems
Connect your garage door to your smartphone to make it easier to get into your home. This allows you to monitor who else is entering your garage while you are away. You can also add an IFTTT function to turn on some lights as the door opens.
Outdoor lights, parasols, and sound systems can all be automated to make it easier for you to enjoy your garden.
Bathroom Automation Ideas​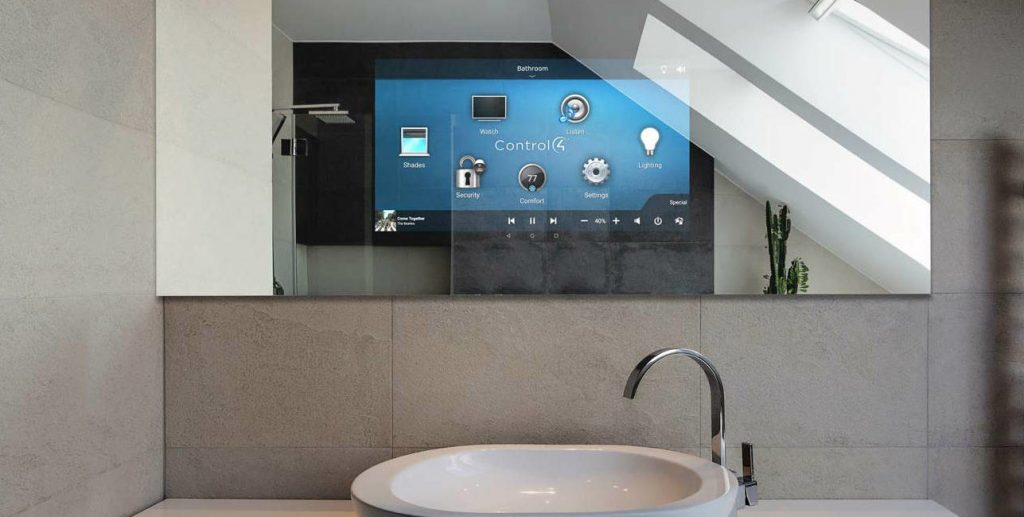 Typically, the bathroom is where most people have a relaxing end-of-day soak or an invigorating start to a busy day. Even there smart devices are gaining popularity.
Listen to music as you shower with a speaker shower head. Kholer has one with built-in Alexa capabilities.
2. TV and other smart mirrors
Whether you want to watch TV or connect your mirror to Wi-Fi, there are various mirror options available for your bathroom. Some come with de-fogging features, vanity lights, and smart assistants like Alexa.
3. Smart Faucets
Smart faucets not only allow you more control over water pressure and temperature but also allow you to prepare your bath from your app so you can step in as soon as you get home.
4. Smart and tankless toilets
The design of these toilets is state-of-the-art, so are their features. Most have built-in and accurate bidet wands. Others are also self-cleaning, can self-dry the seats, have heated panels, etc.

Living Room Home Automation Ideas​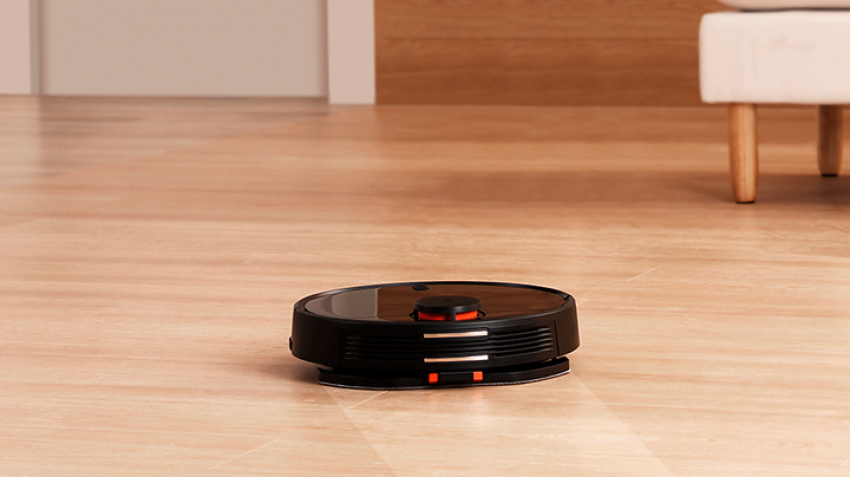 Relaxing in a clean comfortable home is important to most people, and some of the best home automation ideas are perfect for your living room.
1. Smart Vacuum
Take away the boring task of vacuuming your home with a smart vacuum. There are various models to choose from, and they can be set to clean according to your needs. They can also be monitored online from wherever you are.
2. Smart Viewing and Sound
Smart TVs and soundbars have been around for a while now, but they have recently become even smarter. TVs now can support more apps and streaming services.
3.Smart Light Switches, Sockets, and Full Wi-Fi Coverage
A smart socket can help you turn even an ordinary device into a smart device. Smart switches allow you to control your lights from the wall switches or your app.
If you have a large home, you likely have problems with wi-fi coverage. Don't lose connection as you move around, get a mesh network for strong and protected internet everywhere.
4. Various Smart Assistants and Games
Smart assistants like Google and Alexa are just two of the various ones available. If you want a smart home, you cannot afford to be without one.
Spend quality time with your family with a smart pool table or smart coffee table. The touchscreen of a smart tabletop can be used to play games, as an interactive learning device, and surf the internet while also charging other devices. Some even have a minibar.
Bedroom Home Automation Ideas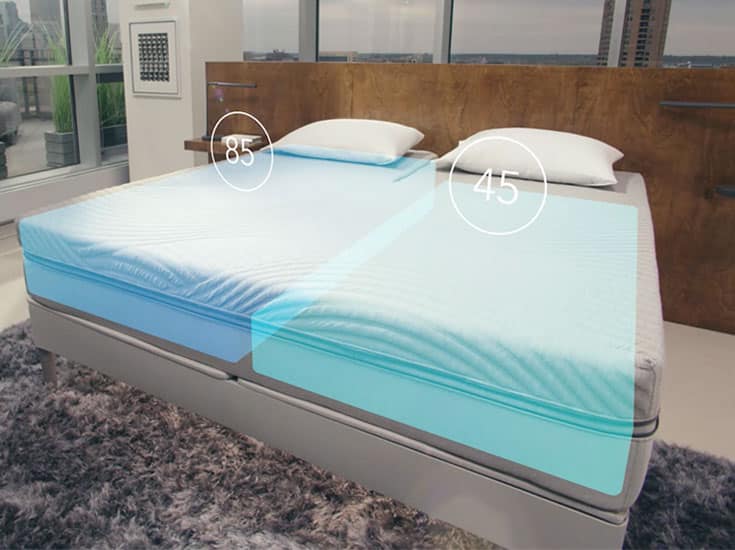 Your bedroom is all about getting a good night's sleep. Here are some of the best automation ideas for your most personal space.
1. Smart Mattress
There are some brilliant ideas when it comes to smart mattresses. One type of mattress has temperature control on either side, while others also include anti-snoring technology and firmness adjustment according to movement.
2. Smart Side Tables
You, like millions of others, probably forget to charge your phone most nights. Charging bedside tables solve this problem by either coming with built-in wireless charging pads or USB charging points.
3. Smart Curtains and Blinds
If you have forgotten to close the curtains or blinds before getting into bed or want to open them without getting up in the mornings, smart systems allow you to control them from the comfort of your bed.
4. Smart Glass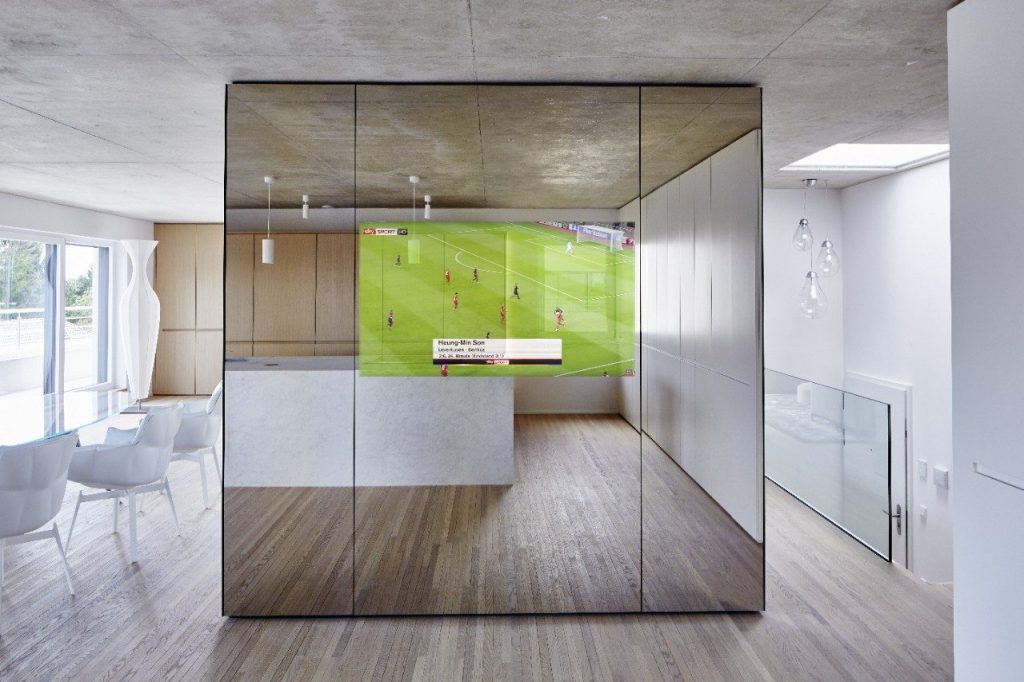 Smart Glass is a type of advanced glass that can be controlled dynamically to change its appearance and let light through. Smart Glass can either be fully or partially opaque, depending on the needs of the user. Additionally, Smart Glass can change colors and filter out light of specific wavelengths, making it an incredibly versatile tool for a variety of applications.
Smart Glass is made possible by combining traditional glass with advanced nanomaterials that are used to create what is known as electrochromic film (ECF). ECF contains tiny nanoparticles that change color when exposed to an electric current. When no current is applied, the nanoparticles are transparent, allowing light to pass through; when a current is applied, however, they become
5. Track Your Sleep
Enhanced sleep is important to your health. If you want to keep track of your sleeping habits, some devices can track and provide feedback. Some also help enhance the sleep environment.

Health Home Automation Ideas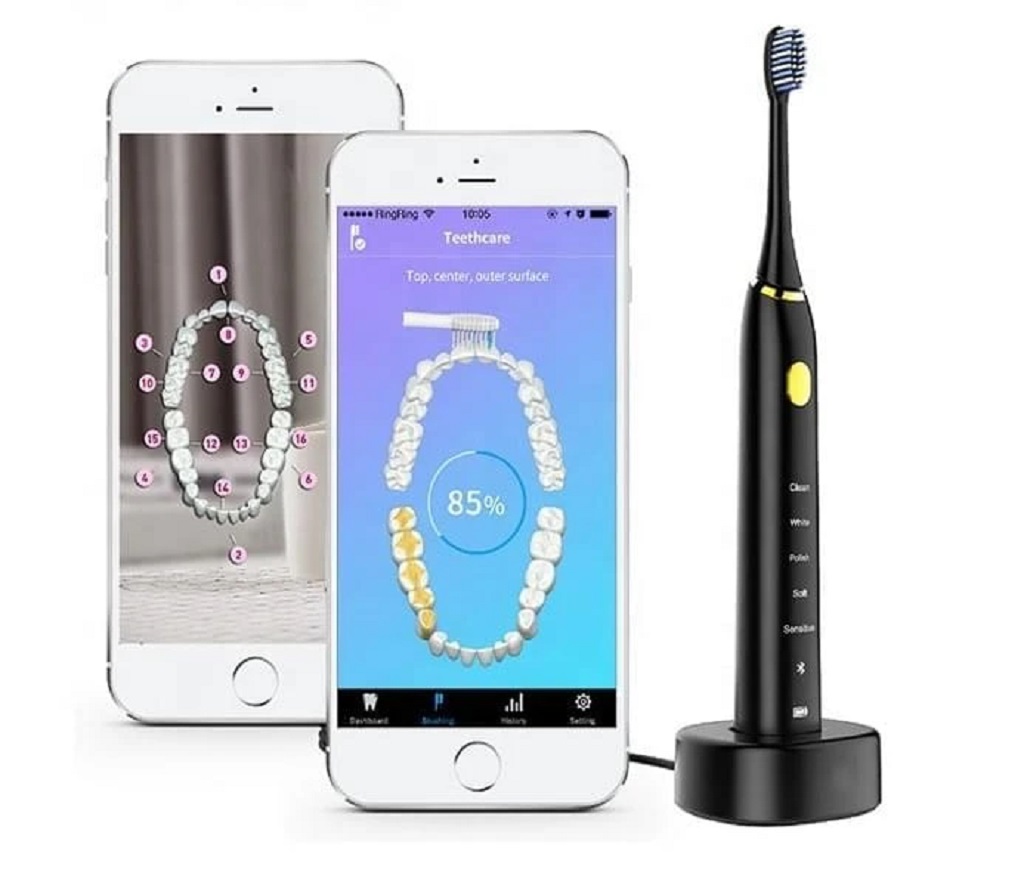 Health and wellness also benefit from some smart devices in the home.
1. Intelligent scales
Measure more than just your weight with an intelligent scale. These measure muscle mass and body fat and will sync with your other fitness devices.
2. Smart Medicine Cabinet
Do you need to be reminded to take your tablets? Then a smart medicine cabinet can be integrated with Alexa to issue warnings, making sure you take them at the proper time.
3. Smart Toothbrush
Dental health affects your overall health. A smart toothbrush keeps track of your daily brushing habits on an app.
4. Lighting, temperature, air, and humidity controls
You know your body functions better when you get enough sleep. However, your circadian rhythm is dependent on getting the correct light and darkness. Lighting and smart blind automation can ensure you are always comfortable.
It is just as vital to have control of your home's air quality, temperature, and humidity. This can be done with various smart systems effortlessly. Smart appliances like air purifiers, automatic ventilation, smart air conditioners, and thermostats are all great ways to control the environment of your home.
The Bottom Line-Automated Home Ideas
Think you have enough home automation ideas by now? The main concept of a smart home is to make your life easier. Write down your household specific needs, and see which areas of your home can be made "smart" by using smart home technology and devices. Share with us in the comments below your top 3 home automation ideas!