Your home is your fort, and you want to keep it and your family safe. If you ever experienced a home burglary you know that aside from the financial lose it is also quite a traumatizing experience.
Did you know that according to the FBI in 2017 A burglary offense occurred every 22.6 seconds? That's probably why the question of how to prevent burglaries is one that is occupying many minds around the world.
This day and age you need more than a tall fence and a big dog to deter burglars. Burglars are usually more sophisticated and tech savvy today, so you need to make sure you your home is well equipped to deal with them. Although Macaulay Culkin did a very good job in home alone deter burglars with very simple measure (:
We researched the web, talked to security experts and gathered the top home security tips to prevent burglaries.
How to Prevent Burglaries? Smart Home Style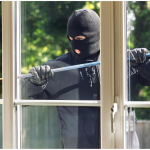 Install a Smart Home Security System .
Install Smart Locks .
Install a Video Doorbell Camera .
Leave the lights, Radio/TV When You're Away.
Add a privacy film around glass windows/doors.
Don't let mail, newspapers and flyers pile up
Install a Smart Home Security System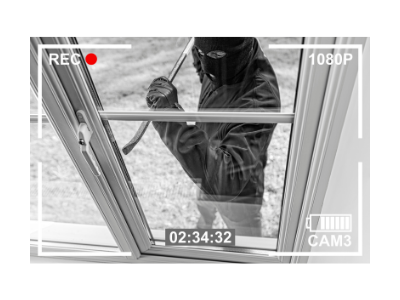 If there is one big thing you can do to deter burglars, this is it. A smart home security system is the most complete method to protect your home. It has a central control panel from which you control each component of the system:
Security Cameras– Wired/Wireless can be accessed remotely through your smartphone/tablet and can provide you with clear images and videos of what is going on inside and outside your home.
Motion sensors– Will alert you of suspicious movements of your windows and doors. Motion sensors lights around your home are highly effective to deter burglars.
Alarms-It's pretty clear how a loud alarm can scare off almost any burglar right?
Security system sign– Ok this is very low tech, but sometimes it might be enough to deter a burglar before he decides to break into your home.
Home security system provides 24/7 protection, monitoring and alerts. If an alarm or alert is triggered you will be notified if you are away, the security system company will be notified and sometimes also the local police.
Install Smart Locks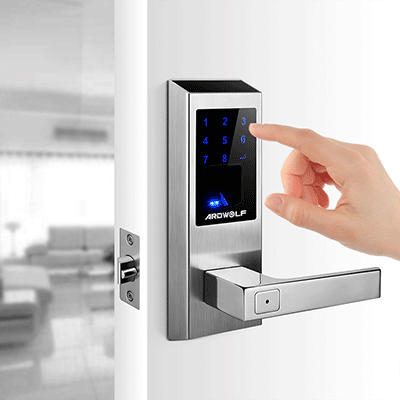 The smart lock will remove one key from your key chain, but that's not its main benefit of course. A smart lock is basically a lock you can open using a touch screen with a pin code or a finger print or using your smartphone.  No more wondering "did I forget to lock my front door"- you can lock it using an app from your smartphone, no need to worry about losing your key, no need to duplicate keys to every member of your household- simply grant them permission to open the lock and it adds another layer of security to your home.
Install a Video Doorbell Camera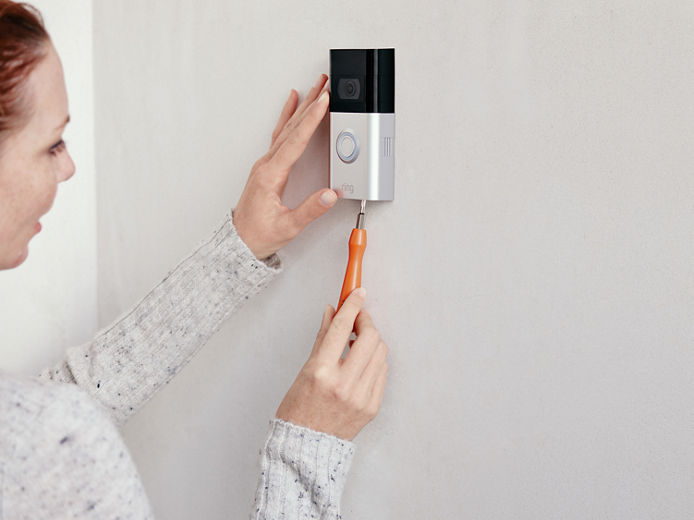 A video doorbell camera can show you who is at your front door whether you're in your living room, lying in bed or away on vacation. Some video doorbells also offer features like motion detection, face recognition, audio that lets you speak with the person on the other side.
Leave the lights, Radio/TV When You're Away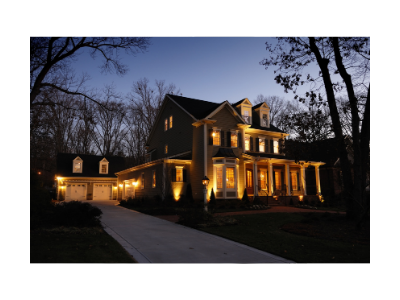 You can use smart plugs to schedule your lights, audio devices to be turned on at specific days and times. Say you go on vacation, you can have your TV on during the day and lights during the evening to make it seem as if some is home.
Add a privacy film around glass windows/doors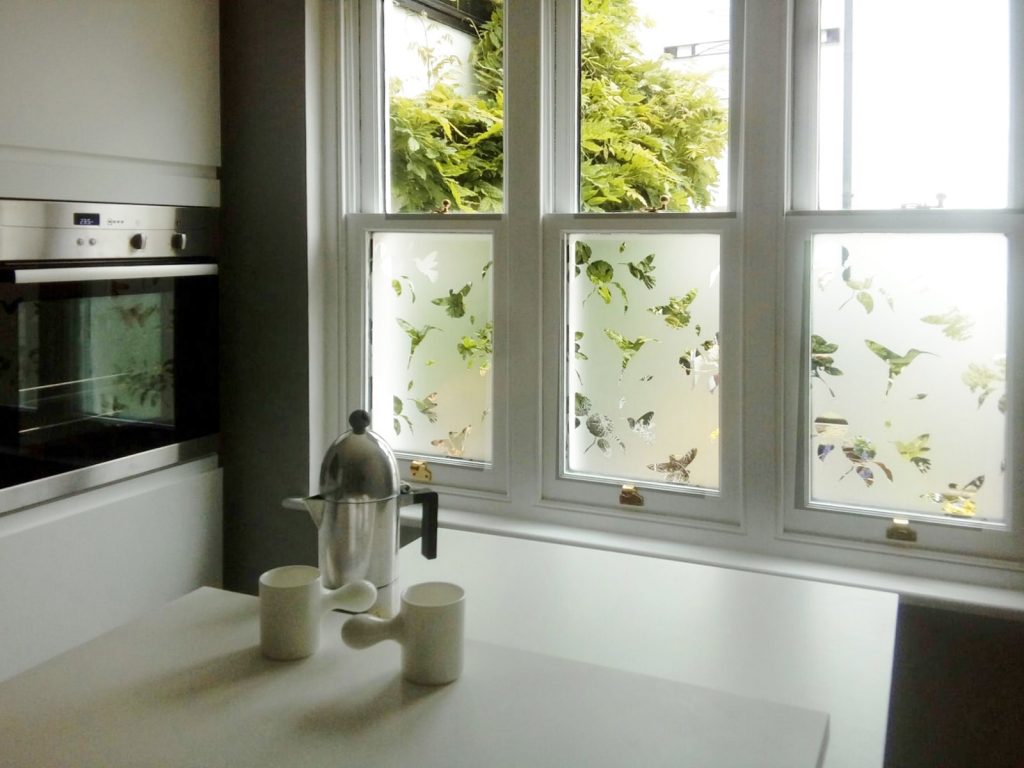 A privacy film will distort the view of your home from the outside and can prevent unwanted visitors getting an idea what's going on inside.  
Don't let mail, newspapers and flyers pile up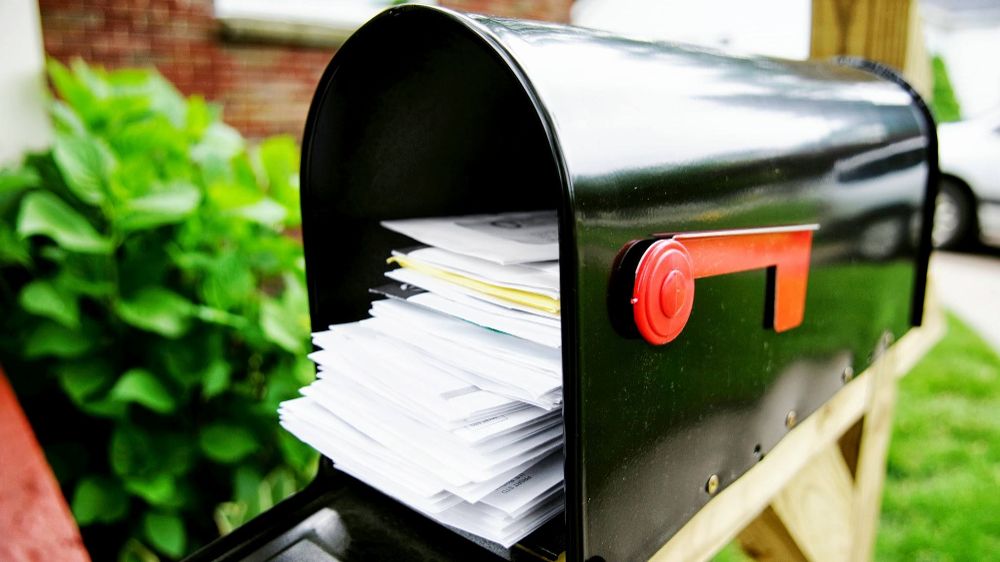 If you're going away for a long time stop any mail you can, and ask a friend or family member to stop by once a week and clean up your mail box. A full mailbox is a good sign for burglars.  
What should you do Next
Take a few minutes to think about your home. Are there security loopholes burglars can take advantage of? Are there security measures you can implement to improve your home security?  While there is no 100% bullet proof method on how to prevent burglaries. Implementing some or all the tips we shared here will definitely give you better chances preventing burglaries.
As we mentioned earlier, the most important measure to take is installing a home security measure, so be sure to check the top home security systems. Stay Safe!