There's little doubt that we are at the cusp of cutting-edge technology. As the Internet of Things expands in leaps and bounds, so does our way of life, including how we interact with our household appliances and gadgets. 
Thanks to automation, today's homes are more efficient, convenient, and energy-saving. It's possible to set the mood through lighting, lock and unlock doors, and communicate with our pets even when we are away on holiday. 
The best smart home ecosystem opens possibilities that were unthinkable a decade ago. Let's look at the leaders in this niche, including the home ecosystem that works with a hub and others that work for free. 
Control4 Systems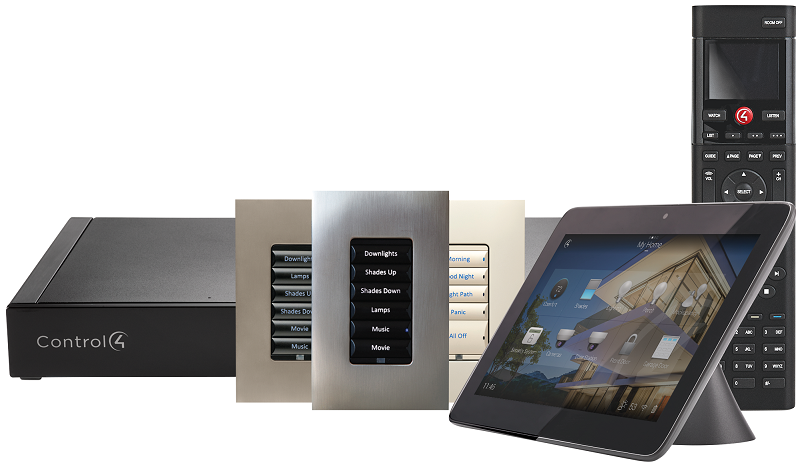 Control4 isn't as big a player as Amazon, Google, or Apple. Still, it's up there with the most innovative home systems because of its smart product features and integrations. 
The system supports a range of door sensors, security cameras, and Alexa Skills. It has a fantastic unified UI that simplifies automation processes in the home and is accessible through the app or specially designed controller. 
Control4 is much more than a smart home ecosystem and can automate your business or recreational vehicle.
Moreover, the system isn't lacking hardware partners with many compatible gadgets at your beck and call.
Control4 partners with leading brands with better hardware integration compared to other products. These partners include Weather Underground, Roku, Harman Kardon, and Apple.
Control4 leaves all the automation in your hands, allowing you to access common apps and software, including TVs, lights, and sound systems. 
This control isn't about switching on and off a light. Control4 goes further to help you determine how bright you'd like your living space to be, the depth of base from your subwoofer, and your favorite playlist on Spotify. 
Control4 may not offer direct security monitoring, but you can sign up for 4Sight. This premium service helps you manage your security camera feeds.
The framework also offers Mockupancy, a feature that gives your home a lived-in look to deter burglars when you're away on holiday or business. The system also works well with various environmental hazard sensors like fire alarms and smoke detectors.
Furthermore, the user interface on the controller and app look the same, saving you the time of learning different navigation features, unlike other innovative home ecosystems. 
If there's any drawback, it's the short warranty, but this doesn't detract from what's a capable home automation system.
Pros
A modular system makes it easy to automate more devices and hardware
Easy setup and install
Lots of support from renowned brands
Extensive library of resources and educational materials
Cons
The warranty is shorter than the competition
IFTTT Systems
IFTTT goes beyond home automation and can even automate your social media. IFTTT works with applets that help you to run and execute commands. 
Unlike other innovative home ecosystems, IFTTT doesn't need a hub. You can sign up with Facebook, Google, or the classic email address. IFTTT offers five free applets, which can be enough to automate your home. 
However, the higher the number of devices you need to automate, the likelier you'd need to subscribe to a paid plan. IFTTT provides automation for emails, dropbox, Instagram, and anything you can think of. 
There are hundreds of applets in their library, and you can create new applets that suit your needs. 
However, IFTTT isn't as sleek or user-friendly as the competition and is handier for automating the little things like when to activate push notifications on your phone or send an email. 
It's excellent for automating repetitive tasks and supports the Internet of Things to benefit your home.
Pros
It can automate everything
It doesn't require a hub presence to work
Clean user interface
Up to five applets free
Cons
Applets often need more explanation on how they work
Some triggers don't run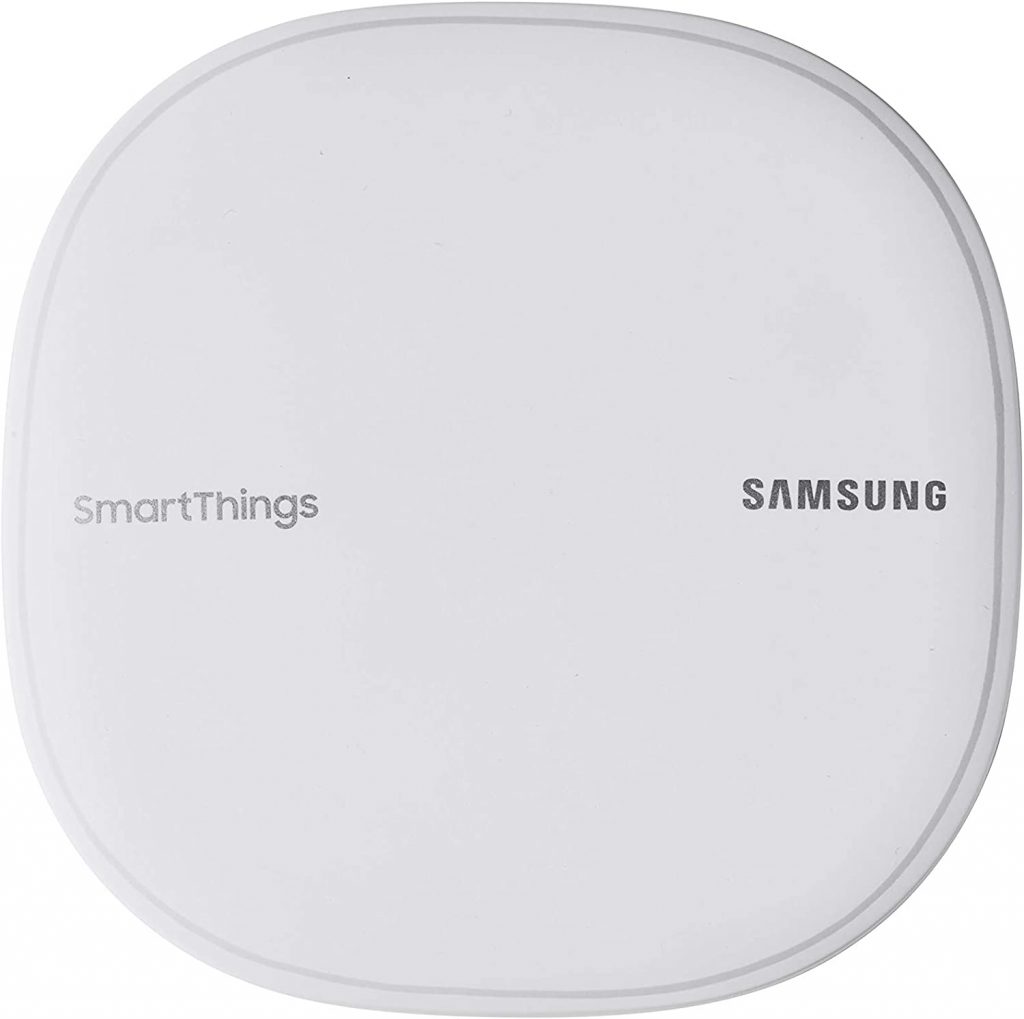 The unique nature of home automation systems is that you need to find one that is user-friendly and has excellent compatibility with the devices and brands in your home.
Samsung SmartThings is one of the best to do because it's feature-rich, with seamless navigation using the app. 
Smart homes lose their smarts when navigating the app is like a chore. Whatever you want to automate, be it a device or scene, will appear on the SmartThing home screen as a card. Moreover, you can edit, remove, or add automation through the bottom screen menu.
The best feature of this home ecosystem is its excellent compatibility with many intelligent products on the market. The Aeotec hub has Zigbee, Z-wave protocols, and Wi-Fi, allowing you to connect with over 5,000 devices. 
SmartThings offers one of the highest support for smart devices, including hundreds of brands. Moreover, you can add your everyday Samsung appliances like your dishwasher and washing machine to adjust the settings right from your smartphone. 
SmartThings is readily available for download on the App Store and Google Playstore and comes pre-installed for Galaxy smartphones. Many home automation systems allow you to enjoy the app's exceptional features. 
Still, SmartThings is far more capable, allowing you to get the best out of your home ecosystem. SmartThings also supports Amazon Alexa and Google Assistant and uses their voice commands.
Pros
Almost unlimited support across multiple brands
Sleek and intuitive user interface
Cons
No Siri support
Product support varies by country
Google Home System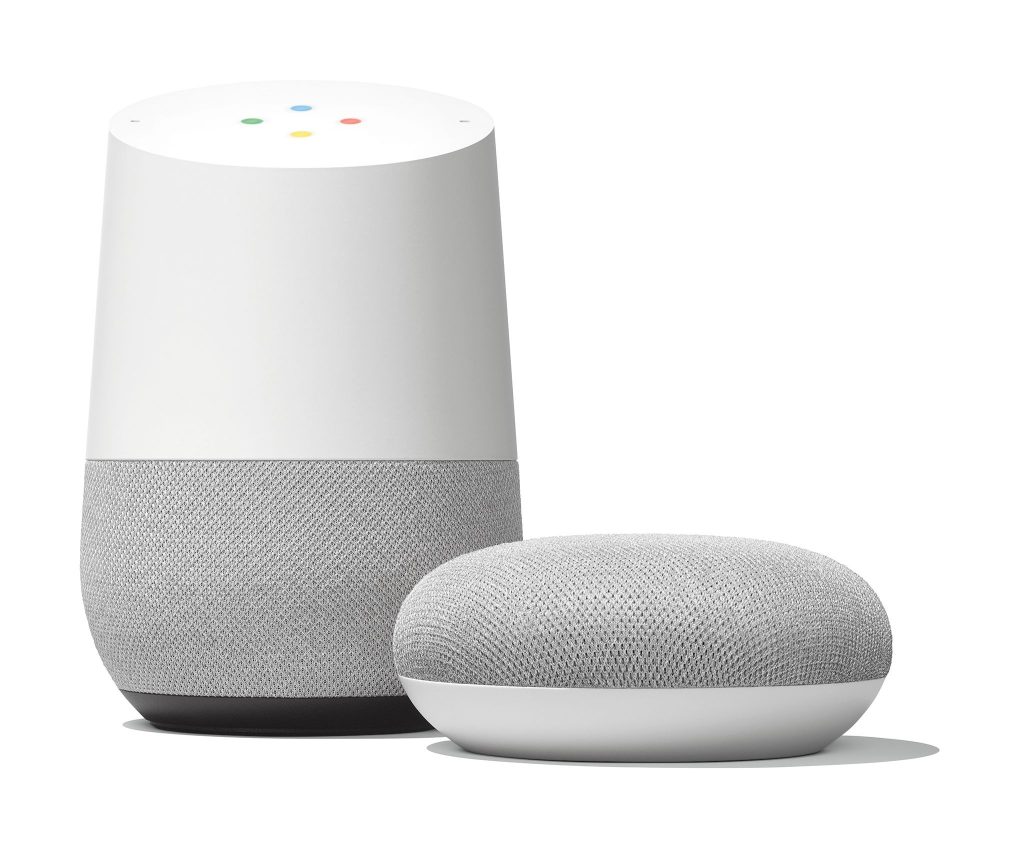 Many smart home consumers prefer the Google ecosystem primarily because of the Nest Thermostat, which was hugely popular at the time. 
Google capitalized on the success of the Nest brand, creating a range of innovative home products with the Nest name, including the Nest Mini and Nest x Yale Lock. 
Still, the Home app doesn't rest on its laurels. It is one of the best intelligent ecosystems with an easily navigable and highly intuitive menu. It's easy to use Google Home to create automation. 
The Starters are the triggers and the actions that execute the commands. This automation can turn off the kitchen lights after cooking or dim the bedroom lights at bedtime. The Home system doesn't have much support. 
However, you can expect that to grow in leaps and bounds with the anticipated launch of Matter. This connectivity protocol is backed by the Connectivity Standards Alliance, which includes major players like Apple, Amazon, Samsung, Comcast, and Google.  
Pros
The voice assistant is fantastic
Powerful automation tools
Eye-catching user interface
Cons
Apple Homekit System
HomeKit is Apple's answer for smart homes and works seamlessly with Apple's product range. A pretty nifty feature is that the Apple 4K TV and HomePod mini work as a HomeKit hub, allowing you two bites at the cherry for one device. 
However, the HomeKit app doesn't feel original and has the look and feel of Samsung's SmartThings. 
Still, the design is simple and easier to use. You can access your favorite apps with the press of a button, with direct access to your home's security system, including camera feeds at different angles of the building. 
Moreover, Apple's automation capabilities continue to improve, and the Home App allows you to play with customizations however you want.
Apple doesn't take user security for granted, leading to the HomeKit system's obvious drawback. It doesn't fully automate functions that involve locking and unlocking doors in the home. 
For instance, when you get to the house and try to unlock your door, you'll need to confirm it first on your iPhone. The significance of this is that you can't unlock smart lock doors without opening the app each time which takes the fun out of automation. 
Moreover, Apple's strict data security policies mean there isn't much support out there compared to other systems. Only devices with HomeKit certification can work with the app. 
Having a smart product doesn't necessarily mean HomeKit supports it. Still, it's the home automation framework to beat for Apple users. You can find the complete list of HomeKit-compatible products on the Apple website.
Pros
User-friendly
Intuitive control with Siri
Ability to customize individual HomeKit products
Multiple ways to connect with devices
Cons
Limited support compared to the competition
It doesn't have geofencing to automate doors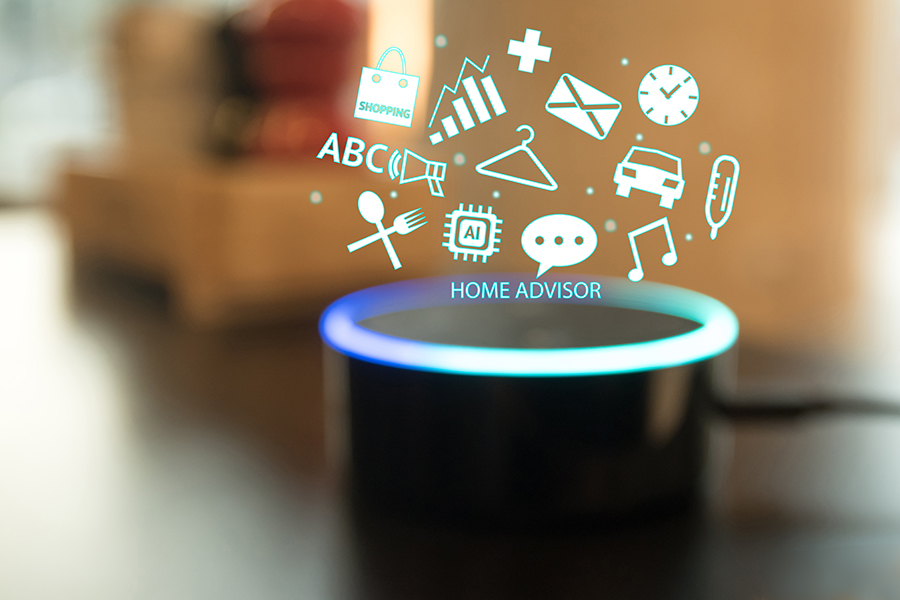 Automation is nothing without voice control, and that's what Amazon's Alexa Smart Home does best. Look no further than the Amazon Automation system if you want to feel pampered with an assistant at your beck and call. 
Compared to Siri and Google, Alexa is more precise in understanding commands and responding accurately to questions. Of course, there's still room for massive improvement, but she's a shoo-in for intelligent homes. 
Unlike Apple's HomeKit, Amazon's Alexa has tremendous support because it's one of the most used voice assistants on the market. It's easy to install, and the Amazon automation framework is built around the app, making it a seamless process to customize and automate your home. 
Still, the app doesn't score the highest marks for navigation and requires some time to get the hang of things. Alexa is built into many Amazon products, including the Fire TV and Echo speakers. 
It connects via Zigbee, Bluetooth, Wi-Fi, and Matter. Alexa's automation is one of the best for smart homes, and the app can switch off the light when it detects snoring in the background or give you a beat if you'd like to freestyle rap. 
You can use Alexa's automation features in countless ways, which will only improve.
Pros
Massive compatibility outside of Amazon's product range
Will identify and control supported devices in the home
Con
Not the most user-friendly app
Yonomi Smart Home System
It's impossible to talk about smart homes without Yonomi in the conversation. This mobile-only smart hub manages your home via android and iOS, allowing your home appliances and electronics to work harmoniously. 
The app is accessible on the App Store and Google Playstore. All it takes to get going is to create an account and use your Wi-Fi network to pick up all the supported devices in the area. 
Yonomi refers to compatible innovative products as "Things," which isn't bad since it's an IoT framework. Some Things connect and work automatically with the app, while others, like the Phillips Hue, require additional linking. 
Essentially, your smartphone is the hub for your home devices, making it essential to let the app run in your phone's background.
Yonomi is here because it works with the big players in the smart home industry, including Sonos, Nest, Belkin Wemo, iRobot, and Netatmo, amongst many others. Moreover, it's certified to work with Amazon Alexa and Google Assistant. 
Yonomi Routines also allows you to configure multiple devices, giving them unique customizations to suit your mood, schedule, or activity. 
Each routine starts with a "When" and can relate to practical things like sounding an alarm or turning on your patio light when you're away. 
However, the standout feature of the Yonomi framework is the ability to create and execute multiple actions without ever having to lift a finger in your home. 
For instance, when you enter location 'home,' carry out these actions: turn on the light in the living room, play music in the library, and turn the thermostat up. 
You can spice up these actions by inserting a "But only if" command whereby all the steps above happen on a specific weekday or when your partner isn't at home.
The drawback with Yonomi is that the app looks like a work in progress. You only need to check out the ratings on the Playstore to get the idea. It's fantastic when it's working and can be difficult to stomach when it doesn't, which is a significant amount of the time.
Pros
Ability to synch Things to work together
Certified to work with Alexa and Google Assistant
It's easy to install
Con
The app needs improvement
Best Smart Home Ecosystem: Buyers Guide
Building a smart home is no easy feat. You'll need to buy many components, including smart bulbs, speakers, thermostats, sensors, and whatnot.
Additionally, you must connect these gadgets to a hub that helps them communicate with each other and you.
Consequently, you'll be spending hundreds, if not thousands, of dollars for this endeavor alone. Below are a few tips before plopping down on a smart home ecosystem.
Want or Need?
People use a smart home ecosystem for security, energy savings, and entertainment. It's possible to want only one of these or a system with all three built-in. It saves the cost of buying a system that controls everything when you only want to automate a single function.
For individuals who want a smart system for climate control and lighting, you can control these settings without being in the home, thanks to sensors. 
However, automating these functions aims to cut energy bill costs. For instance, you can automate your thermostat to turn off when you're away or adjust the brightness level in the home. Automation is convenient but can potentially help your finances in the long term.
Security
If you need more security benefits, then consider a smart home ecosystem. These systems have a repertoire of security features, including motion detectors, alarms, security lights, and sensors. 
More importantly, you can access critical security feeds and control through your smartphone. Whether disarming your home alarm while at the office or checking out the delivery guy through your security camera, security is critical for a smart home ecosystem.
A smart light is often the first purchase for anyone willing to invest in a smart home. These smart lights may work with or without a hub and interact with other gadgets in your living space. 
For instance, Cree Smart Bulbs communicate via Wi-Fi, while Philips Hue uses Bluetooth. You can find other smart bulbs that depend on Z-wave radios or Zigbee, which you can control via mobile or web apps.
Equally as important is a smart switch. A smart bulb is only as smart as the switch controlling it. You can find many smart dimmers and switches that don't need a central hub and can operate via Bluetooth or Wi-Fi.
Smart Displays & Speakers
Smart displays and speakers are the future of home entertainment. The latest trend is to control your home entertainment system via voice command. 
Due to the popularity of these gadgets, most manufacturers build the control hub into devices like the Amazon Echo or Apple TV. 
Smart speakers can give you current news updates, including the weather situation on your work route and traffic updates, or order you an uber for date night.
The best audio brands have built-in voice assistants on their products. If the depth of voice control is your priority, consider Google Nest and Amazon Echo's product range. 
If the sound quality is more important, you can find Bose and Sonos speakers that support Google Home and Alexa.
Conclusion
It's almost impossible to pick the best smart home ecosystem because each of the brands above works with your specific needs. Individuals who use Apple's range of products will get better value for money using the Apple HomeKit.
However, people who prefer Samsung will opt for SmartThings. Amazon Alexa and Google Home offer some of the best voice assistants. You should opt for either if voice control is your priority.
Not everyone wants a central hub; IFTTT gives you control without building your home automation around any device. 
No matter the system or framework you choose, one thing is sure; smart home ecosystems are here to stay, and the best time to get on board this ship is right now. 
FAQ
What is a Smart Home Ecosystem?
Smart Home Ecosystem is a system that controls internet connected devices in your home. You can use it to control your locks, lights, cameras, refrigerator, and really any device that is connected.
Which is the best smart home hub?