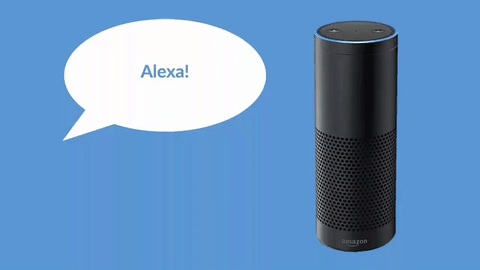 We live in a busy, on-the-go world. While we can't all afford to have our own personal secretaries and assistants attending to our tasks for us, sometimes a little help from a smart voice assistant goes a long way.
Voice-assistant technology and voice recognition software was a wild and ultra-modern concept even in recent memory, but today, you have lots of choices for smart voice assistants that will fit your needs.
Today, we're going to break down the differences between Alexa and the Google Assistant to help you decide, based on pricing, specs, and comparative features, which voice assistant will give you the most bang for your buck.
So if you're feeling overwhelmed at your choices and are unsure about how to decide, then keep reading!
At a Glance
If you're just itching to know the final verdict now, then don't worry! Based on our reviews, we found that the Alexa-powered voice assistant has a more rigid software frame that makes it great as an efficient hub for controlling your smart home.
Meanwhile, the Google Assistant-powered voice assistant was much more conversational in its feedback and was the more simple assistant to use for easy and less complex tasks.
Keep reading to learn more about voice-assisted technology and what makes each of these contenders special.
What Is Voice-Assisted Technology?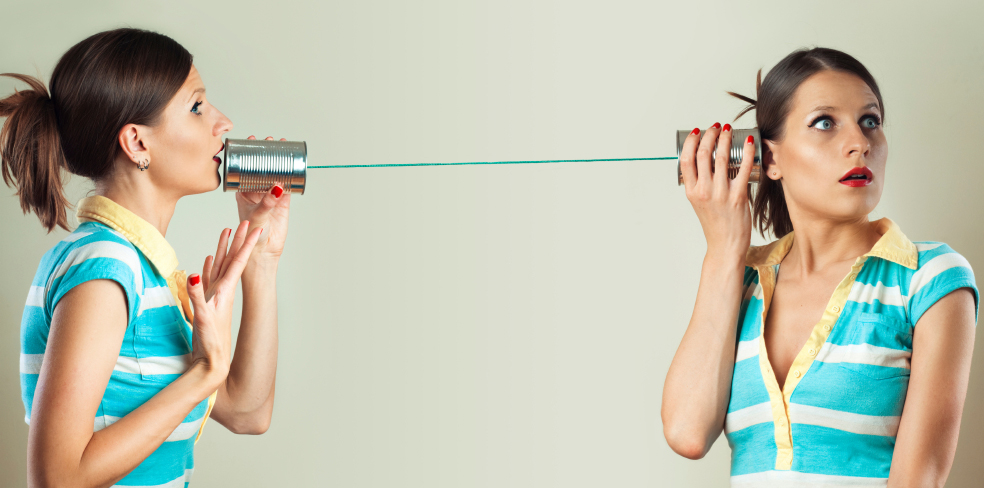 We would be remiss if we didn't begin this review with a discussion of what voice recognition software is and, conversely, what it is not. Since this field of technology is so rapidly developing and changing, it's important to stay on top of the details.
At its most simple definition, voice-assisted technology enables devices to communicate with you, the user, by responding to your verbal commands and prompts. People used these devices for simple tasks such as voice-enabled web or weather searches in earlier years of development, but they can now do (almost) everything.
The recent trend has been to integrate voice-assisted devices as the crux of a connected smart home. Users can turn on and off smart light bulbs in this capacity, set smart alarms, control their smart solar panels, and more by communicating with their voice-assistant devices.
Regardless of how deeply a user wants to integrate your voice-assisted technology into the workings of their home, nearly everyone will find an everyday task that one of these such devices can help make easier and more streamlined. 
So if un-complicating some of your most mundane tasks sound like something you'd be interested in, keep reading to find out which smart device will work best for your purposes. 
Alexa vs Google Assistant- Some History
Although many might be familiar with the companies that created these two devices, understanding where each one came from can help us begin our journey of reviewing both voice assistants in depth.
Alexa
Alexa is Amazon's answer to voice-assisted technology. First launching to the public in 2015, this female-voiced technology competed with Apple's Siri and quickly became one of the most favored technologies for smart-home use. 
To complement their Alexa software, Amazon introduced several smart-home devices that run this technology. One of the most popular has been the voice-controlled Echo device, which is available in multiple versions and sizes. 
Because it employs machine learning, this software is considered a piece of artificial intelligence and thus has been popular since it's able to keep up with the demands of users well. Amazon also developed an Alexa app for use in conjunction with the software and devices to help round out its usability. 
Google Assistant 
Google's contribution to the voice-activated software world is the Google Assistant, which, like Alexa, is AI-powered software created for use with multiple devices. It was launched in 2016 and shortly thereafter became a feature on Google phones.
The following year, Google announced Google Assistant support for iPhones as well, expanding their network across Apple and Android alike. Now, the software also functions in some smart cars but is most known for its incorporation in Google's smart-speaker devices, the Google Home or Google Nest, which are competitors of the Amazon Echo.
Did you know that Google Assistant is not Google's first-launched voice-assistant software? The Google Now technology came first, but the company has phased it out in favor of the Assistant software. The Assistant has more integrative functions that can spread across Google's network of products.
Comparative Pricing
While features and specs are all well and good, we understand that one of the most important factors in choosing your voice-assistant purchase will probably be price. And for a good reason! Price interacts with the specs and features of the product to give you a sense of product value, which will, most likely, be the ultimate deciding factor.
Thankfully, both competing technologies have a wide array of offerings at both ends of the pricing spectrum. Remember, since both of these voice assistants are essentially the software, your choice of device to use with it can vary.
Google Assistant smart speaker devices can range from roughly $49 to $250, depending on the type of voice assistant you're looking for. Their product range covers mini smart speaker devices up to screen and speaker combo devices, all of which run on the Google Assistant
software to control connected home devices and simplify your online tasks.
Alexa-compatible devices are also widely available. They can range from mini Echo devices, which can cost around $30, to high-quality and full-size Echo devices, which will set you back about $200. 
Similar to Google's line-up, Amazon also offers smart display and speaker combos, which can range from $50 to $250 in price. In addition to this, other devices not affiliated with the Echo line are compatible with Alexa software from the Sonos and Bose brands. These can range from $200 to $300. 
Overall, the price ranges of these two companies' device lines overlap quite a bit, so it's nearly impossible to make an informed decision based on pricing alone. So let's jump into the comparative features and specs of each voice assistant.
Comparative Features 
While both systems accomplish pretty much the same goal, each brand puts a different spin on how to get there. The differences are somewhat subtle, but if you keep in mind which features are most important to you, you'll be able to see which voice assistant is your forerunner pretty easily.
Aesthetics and Specs 
As we mentioned before, the Google Assistant and Alexa voice assistants are software that each run on their respective lines of smart devices, so physical specs will vary based on the device you choose. But for the sake of comparison, we'll choose two of the more recent releases from each brand.
The 4th generation Amazon Echo was announced in September 2020 with a new, mod-looking spherical design that is simultaneously stylish and unobtrusive. It comes in three different muted colors and is 5.2" tall and 5.7" wide, with a light ring around the bottom and a 3" subwoofer.
It features Amazon Sidewalk, a shared network feature that makes initial device set-up quick and easy. Bluetooth connectivity, wake-word technology for privacy, and integration with smart home devices through the Alexa app come standard. This device specifically is $79.99.
Google's newest smart speaker device is the Google Nest, which has replaced the older Google Home model since the end of September 2020. The Nest Audio is a rounded rectangle shape, 4.89" wide and 6.89" tall. It comes in a similar muted color range as the Echo, with five colors to choose from.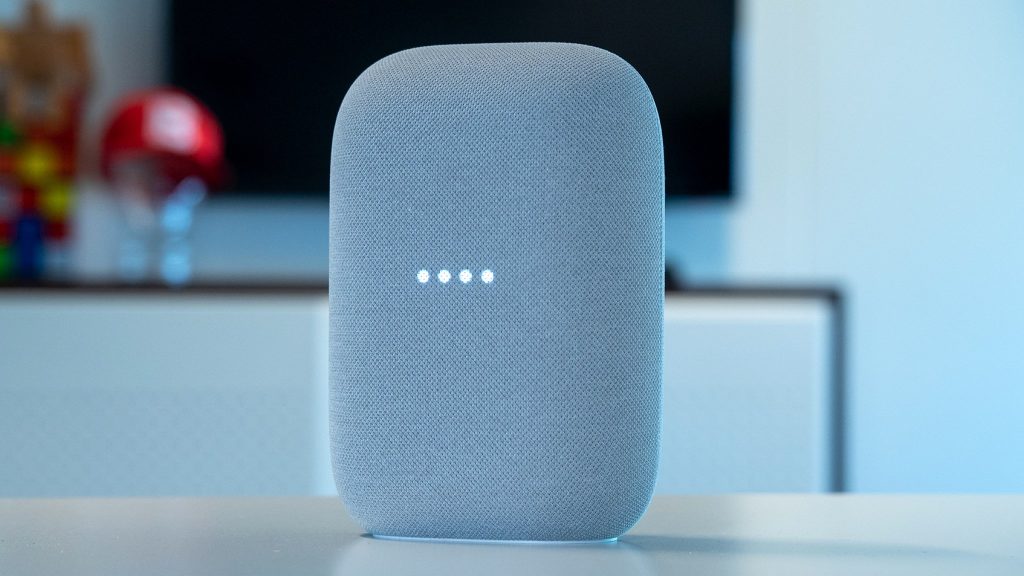 It features a 2.95" subwoofer and comes standard with home network connectivity, Bluetooth, and Chromecast. Like Alexa, it also features mic-muting capabilities for privacy. The device also includes responsive light sensors. This new device costs $99.99.
Smart Home Integration and Ecosystems
Now, this is probably one of the most important integration features that we'll discuss.
Undoubtedly, this is what you're looking into a voice-assistant device for. If you have pre-existing smart home devices that you want to inter-connect, or if you're just looking to get started, the software's capability to handle home ecosystems is of the utmost importance.
Because of this, both devices do marginally the same things. They can integrate with other smart speakers or smart devices to configure a smart-home unit, enabling you to turn on lights, open streaming sites and watch content, and more with simple voice commands.
With streaming specifically, Google Assistant software has pulled ahead with a slight edge. Because of rights issues, Google's devices are the only ones that will connect to YouTube consistently for streaming.
However, Amazon also has a lot of ideas in the mix, having recently come out with a smart oven that, when connected with a voice assistant, can do cooking with voice commands the way of the future. 
In terms of integration, both devices allow the user to create routines to simplify everyday activities by allowing the device to control and perform them automatically. For example, a user could create a routine to turn certain lights on in a certain room at a particular time of day and then turn them off at a corresponding time.
When it comes to creating these routines, Alexa offers more flexibility and customizability with the potential to link to third-party services and integrate them into a routine. However, Google Assistant does offer a wide variety of devices that can contribute to a routine, such as smart thermostats or video doorbells. 
Ease-of-Use With Voice Commands
The natural next area of comparison involves the way that each responds to voice commands. Because no matter how many activities and devices the software supports, that versatility is worthless if the technology won't respond well to your commands.
While the Amazon Echo only supports the original female-voiced Alexa software without customizability, it does offer multiple wake-up-word options. This can prevent you from standing by your device and wasting time trying to remember the one phrase it responds to.
Google Assistant software supports multiple voice-customizing options for feedback but will only respond to "Hey Google" as its wake-up phrase. 
Of course, once you've woken your device up, you'll want it to be responsive to your needs. Google Assistant software is often reported to be much more conversational than the Alexa software. The machine-learning software steps it up a notch, remembering the topics of your questions and tracking with you when you stack one related question on another.
Alexa, on the other hand, can often feel more rote, as the software relies on key predictable phrases or ordered words. However, if you plan on using your voice assistant to shop around for the best deals, keep in mind that Alexa, the brainchild of the corporate giant Amazon, is savvy on all things shopping. 
Of course, when it comes to basic and more menial voice commands, both systems do well. They will report news and weather, play music, spell words, and set alarms with ease.
Music Playing
Speaking of playing music, this might be a common task you set for your voice-assisted smart speaker. While both systems, of course, are responsive to music-playing commands and can follow through quickly and easily, each offers different benefits in the realm of music.
Google Nest 
While Google Assistant used to work exclusively with the Google Play Music service, which is now a thing of the past. YouTube is now Google's go-to for music commands, either the free version supported by ads or its purchased premium music service.
The Nest device seems biased toward pushing the YouTube Music Premium service, as certain stations or song choices simply aren't available through the device for free-version users. The catch is that the screenless Nest device can't play the video ads that the free version is supported by, but the smart-screen devices from Google allow wider accessibility to ad-supported YouTube content. 
Google Assistant smart speaker devices operate similarly for the music-streaming giants, Apple Music, and Spotify. Subscribers won't have any issues, but those using free versions may find that some content is restricted for subscribers only.
Amazon Echo
Alexa, of course, integrates well with Amazon Music, available to Amazon Prime members and subscribers. But there are three levels of Amazon music accessibility that will likely work for any user.
Prime subscribers, of course, have access to Amazon Music Prime, a library of around 2 million songs. Alexa allows subscribers to search for and play these songs easily, but this subscription does lack some of the more nuanced features of the next level up.
Amazon Music Unlimited subscribers can search for songs by lyrics and listen in HD to even newly-released songs. This is Amazon's most extensive music subscription service that pairs with Alexa.
Of course, there is a free, ad-supported Amazon Music version that makes thousands of the most popular, trending songs available to Echo-device users without a subscription.
If you prefer other music providers, then you can still listen to your paid Apple Music and Spotify subscriptions. Unlike with the Google Nest, you won't get YouTube Music access, but you can listen to the free, ad-supported version of Spotify.
Since they are smart speakers, these systems are both designed not only for input but also output. In terms of sound quality, many users choose the Google Assistant-powered devices over the Alexa devices in terms of richness of sound. However, Alexa devices are known to be able to play sound louder.
Of course, keep in mind that sound quality and projection will likely change based on the device you get, even within the device lines offered by one brand. So it's wise to check the individual sound specs on the device you're considering.
In terms of the Nest versus the 4th-gen Echo, the Nest excels in mid-range and treble ranges, while the Echo performs with amplified bass response. Both devices allow users to manually alter the EQ sound signature to individual tastes.
Third-Party Skills (Actions)
If you're looking for your voice assistant to do more for you than simply play music and power your smart-home devices, then third-party skills will be an important facet for you to consider. 
Third-party skills (called Actions by the Google system) allow you to connect to other apps and entities to perform tasks like ordering takeout from your favorite place, calling an Uber, or accessing sports stats on your preferred app.
Currently, Alexa's third-party skills come out ahead of Google Assistant's, although many reviewers will tell you that the difference isn't significant enough to influence a decision. 
Both types of software are adept at performing outbound calls, allowing users to place calls to both mobile and landlines. However, it's important to note that Google Assistant won't place calls to all numbers, the most notable of which is 911. 
In terms of connectivity, both devices are enabled to connect to devices through your existing home network and do so well. If you want to get picky, though, for comparison, Google Assistant can lag behind Alexa with continuous Wi-Fi connectivity throughout all the nooks and crannies of your home. 
Voice Recognition Privacy Concerns 
As smart devices become more and more popular for home use, the more we have gotten used to the idea that they are listening in on us constantly. All devices such as the Nest and Echo collect data from users, but what do the parent companies do with your data?
Both of these systems promise to only collect data while in awake mode. This means that until you wake the device up with its keywords, it is not listening to or recording what you say.
However, when the device is awake, both companies collect data based on your voice recordings and use it to target ads directly to you. In the world of AI, this is not entirely shocking. Our smartphones perform similar functions.
Google offers users the ability to disable its feature that uses your data to direct personalized ads to you. Likewise, Amazon allows users to turn off voice recording and data storage, even allowing users to view all stored voice recordings.
However, Amazon does discourage using this feature, as the company says it can alter the
efficacy of your device's voice recognition.
Ultimate Pros and Cons of Each 
When you compare each of these voice assistants side by side altogether, it may seem that they're pretty equally matched. In overall terms, they mostly are. But in comparing the details, it's easy to see which device comes out ahead for users with varying interests.
Overall, the Alexa-controlled voice assistant is great at creating a smart-home ecosystem by linking with other devices. And when it comes to other devices, Amazon has thought of everything you need to make your home truly smart.
It's also a great option for shopping-focused users or those who already have active Prime accounts. 
However, Amazon doesn't support YouTube access well, and Alexa's language configurations
are often clunky and not very intuitive, making for some frustration when giving voice commands and receiving feedback from the device.
Google Assistant, on the other hand, excels in natural conversation that learns and remembers. This makes interacting with the voice assistant pretty effortless. And since Google has become integrated into nearly everything we do, its voice assistant is also supported on a wide variety of devices supporting many tasks.
On the other hand, Google Assistant and the Nest don't live up to the speaker quality of the Echo, and its smart home routines and options are not as extensive as Amazon's offerings. 
Final Say
When you boil all of it down, if you want a device that is simple, customizable, and is flexible in use, then the Google Assistant-supported voice assistant will be the best one for you.
If you're alright with a little more rigidity in exchange for larger capabilities and integrations, then an Alexa-utilizing voice assistant will be your best bet. 
At the end of the day, both systems and types of software are continuously improved and upgraded, outdoing previous versions of themselves consistently. With each update, these systems become more and more alike, making it harder to distinguish them based on merit alone.
You can't go wrong with choosing the voice assistant from the brand that you interact with the most. If you trust Amazon's products and their technology, then you likely won't be disappointed with Alexa; likewise, if you use Google more, then you'll be more pleased with the Google Assistant.
With all the options out there for voice assistants, make sure to pick the one that will integrate not only into your smart home but into your life as a whole with the most overall ease. After all, these devices are supposed to make your life easier, not harder!