As technology advances and people spend more time at home, we discover new ways to make our lives easier using smart home devices. The main reason more and more people start using smart home devices and automate home tasks is simple: we always seek to make to make life better and easier, Optimize our lifestyle.
Smart home devices use Artificial Intelligence (AI) and Machine Learning (ML), which operate in a network referred to as the Internet of Things (IoT). Without going into technical terms, IOT basically describes the network of physical objects—"things"—that "talk" to one another over the internet. This article will cover some of the finest smart home devices available in the market today.
We researched top-rated sources on the web as well as customers reviews from popular websites and complied the list of the best Smart Home Devices.
In this article, we'll cover the best devices from various categories such as the best speaker, security system, smart thermostat, smart lights, etc.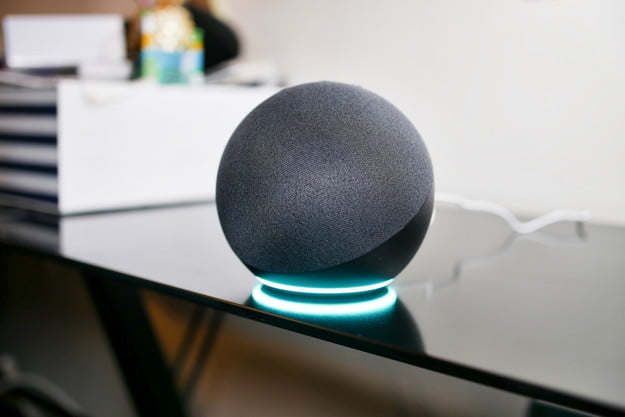 The new 4th generation Amazon Echo is still the king of smart speakers/hubs. With futuristic design, amazing sound quality, and the famous voice assistant-Alexa built in. Oh and also a very reasonable $100 price tag.
Features
Voice interaction, music playback (Apple Music, Spotify, Amazon Music, etc.) and of course connects to multiple smart devices and control them through an app or voice commands using the famous Alexa voice assistant.
A smart speaker/hub like Amazon Echo is one of the best ways to start turning your home into a smart home. You can control almost any smart device using voice commands (TV, lights, security system) and run multiple tasks using only your voice while you seat on the couch.
There's a less successful, slightly cheaper of the echo: the "Amazon Echo Dot". Which can also be an option , just keep in mind the sound quality isn't the same.
Privacy Concerns-Something to Keep in Mind
Multiple reports in the past expressed concerns about how Amazon is using data from Amazon Alexa. Also keep in mind that artificial intelligence is a developing technology and can act as an individual entity sometimes, as published on a few news reports So something to keep in mind when integrating a smart speaker into your home.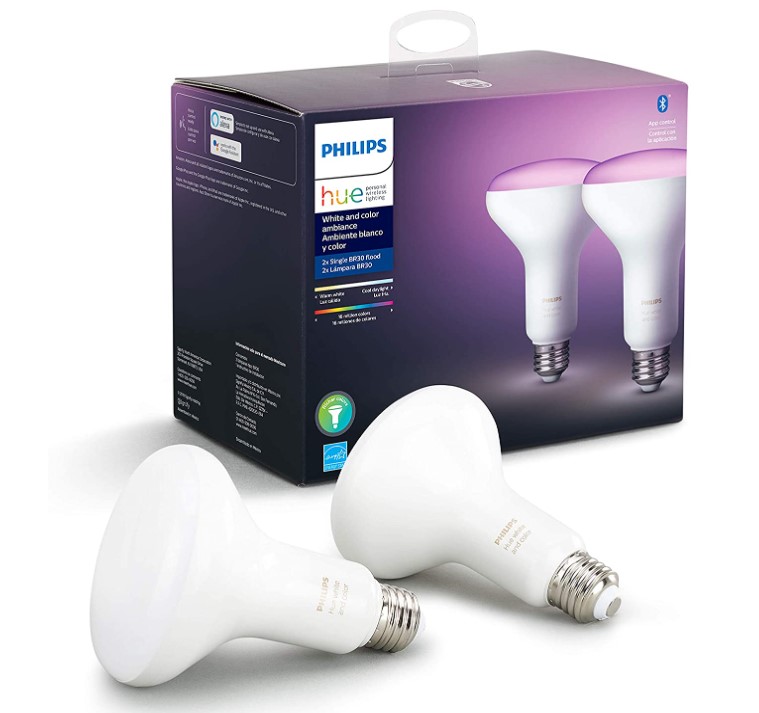 This smart light offer 16 million color options and 50 lights options. The light is controllable through voice commands via mobile app and the Hue Hub, you can also connect it with Alexa and Google Assistant.
Energy Efficient
Philips Hue can last for up to 22 years or 25,000 lifetime hours (based on industry average usage) and is Energy Star Certified.
Features
Create timers and routines to control the times, colors and intensity of the lights . You can also attach motion sensors and smart switches to enhance the lights automation.
Price
The Philips Hue is considered one of the most expensive lights in the smart lights category, and you can definitely find cheaper good quality smart lights.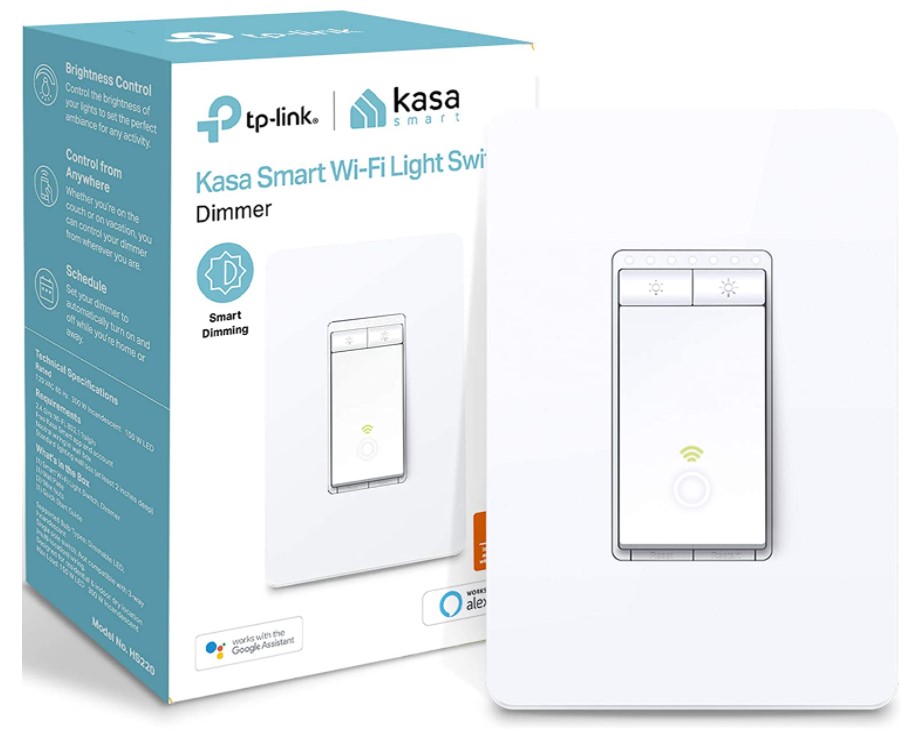 A smart light switch is a good addition to a smart light bulb. Imagine that you turned off the smart bulb's physical switch (wall-mounted socket). Now, you cannot control that bulb through your mobile app unless it's turned back on physically. A smart light switch lets you control the smart bulb even if the physical switch is off.
Compatibility
For voice commands it can be controlled through Google Assistant, Microsoft Cortana, and Amazon Alexa. For control through your smartphone get the case app (Compatible w/ Android & iOS).
Features
The "gentle-off" feature fades off the light gently- good solution to put your kids to sleep.
Set a schedule for the lights to turn on and off even based on your location.
The smart dimmer will help you create the perfect scenes in your home for any event.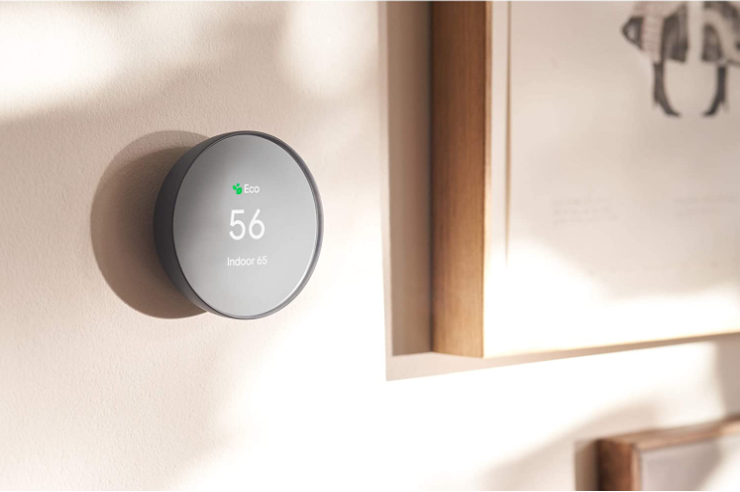 Google nest thermostat looks so good we almost don't mind just putting it as a wall decoration. The smart thermostat job is to control the energy expenditure in your home and save you money on your energy bill.
Compatibility
It's compatible with Alexa but for that, you'll have to connect it to Amazon echo. Once connected, simply say "Alexa, increase the thermostat". You can also control it through the Google Home app, which is available for Android and iOS devices.
Your family members can adjust the temperature by using a phone, tablet, or laptop. Swipe the built-in touchscreen on the side to adjust the temperature.
Its compatible with about 85% of heating and cooling systems.
Features
The Google Nest learns how your home warms up and checks the weather to get you the perfect temperature for your home. The Nest Thermostat will also automatically turns itself down when you're away to save energy. You can also Auto-Schedule the Nest and create and save schedules as desired.
Ease of Setting Up
The average Joe can probably install the thermostat in 30 minutes or less. The installation guide is available in the Google Home app. If you're less than average Joe you might want to consider calling a professional.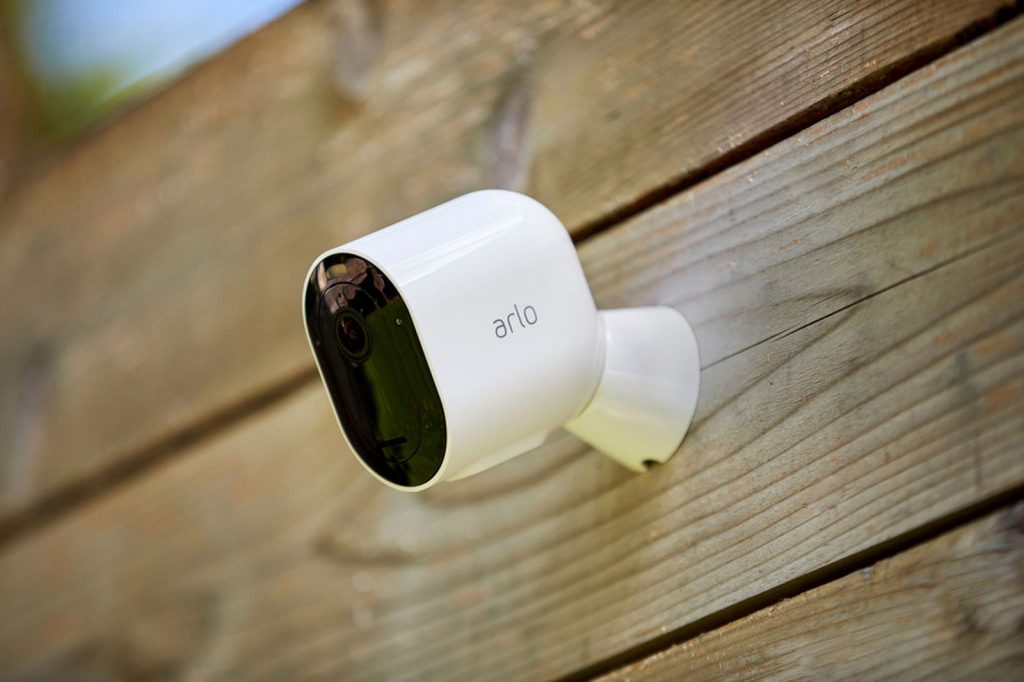 Probably the best wireless security camera today with great design, 2k video resolution, great for indoor and outdoor use works with Amazon Alexa, Google Assistant, Apple HomeKit, and Samsung SmartThings.
Features
Some interesting features include 2 way audio, 6 months battery life, can connect directly to your wifi so a smart hub is not required, motion detection alerts, color-night vision, 12x digital zoom, a built-in 80dB siren and a high-powered spotlight.
This camera gives you everything you want from a security camera.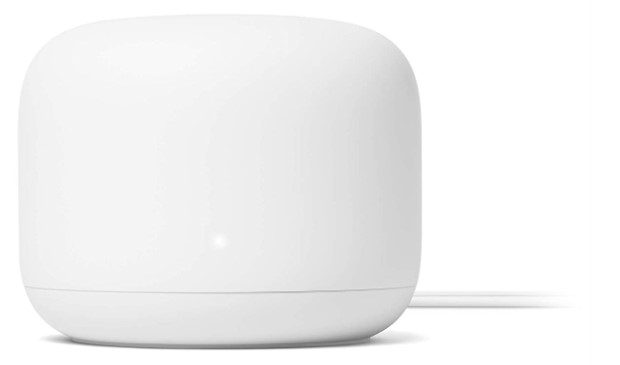 This device will boost weak Wi-Fi signals and your internet connection. A single piece isn't likely enough to cover your entire house depending on the size of course. But 1 unit should give you whole-home coverage up to 2200 sq.
Features
One unit with one Wifi point can handle up to 200 connected devices, and stream multiple 4K videos at a time. Plus it has a smart speaker to play music , find answers using Google Assistant, and more.
Compatibility
Control the nest wifi using Google Assistant. or the mobile app. Very easy to install and reviews are raving about faster internet connection after adding this booster.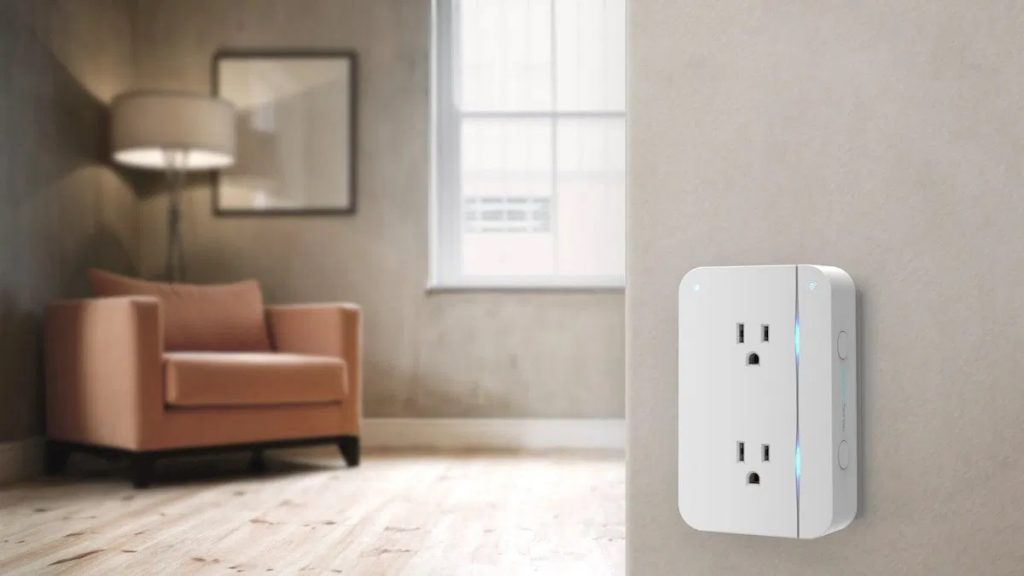 The main use of a smart plug is to reduce electricity wastage. People don't realize how much they can save on their electric bills by turning "unplugging" devices like the microwave, lights, chargers etc. With the help of this smart plug, you can unplug your electronic devices but through a mobile app. So, even if you left the home with gadgets turned on, you can still turn them off remotely.
Compatibility
This outlet is compatible with Apple HomeKit, Alexa, and Google Assistant. All of them allow voice commands for hands-free operation. You can view your connected devices on the mobile app and know which ones are on and which ones are off.
Features
You can control each socket separately. Just download and install the free connectsense app. It's available for Android and iOS operating systems only. This smart outlet offers a 2.4 Amp USB charging port for tablets and phones.
You can create schedules to automatically turn the plugged-in devices on/off. For example, you may schedule your night lamp to stay turned on during the night and turn off at sunrise.
Easy Setup Plug this gadget into the wall-mounted power outlet, and connect it to the Wi-Fi network. Than download and install the connectsense mobile app. The app's built-in features will guide you throughout the installation process.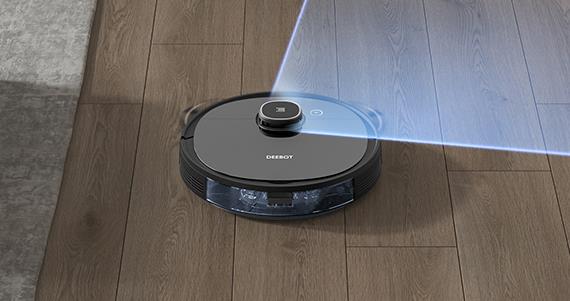 This smart vacuum cleaner that operates on a Lithium-Ion battery. It can give up to 110 minutes of runtime, is self-charging, quiet, and suited for hard floors and carpets.The vacuum is equipped with a 2-side brush and the main brush.
Features
The product features 3 cleaning modes:
Auto mode will clean the entire floor.
The Spot mode is meant for cleaning a small area, otherwise referred to as "spot".
Edge mode is designed to clean the floor's edge.
For those hard to clean areas, you can double its suction power . It features an auto-returning mode, which makes the robot return for self-charging. This ensures that it's always charged up and ready to use. You can create and save schedules for automatic floor cleaning.
Due to it's sleek, compact design The DEEBOT can reach hard to get to spots.
Compatibility
Ecovacs DEEBOT is capable of receiving voice commands through Alexa and Google Assistant. Additionally, you can control the device through its mobile app, or a simple remote.
Buying Suggestion
You have inferior versions of the DEEBOT but we like the DEEBOT OZMO 920 because of all the extra cool features-the automatic charging, Obstacle and anti drop detection path planning, mopping and carpet detection.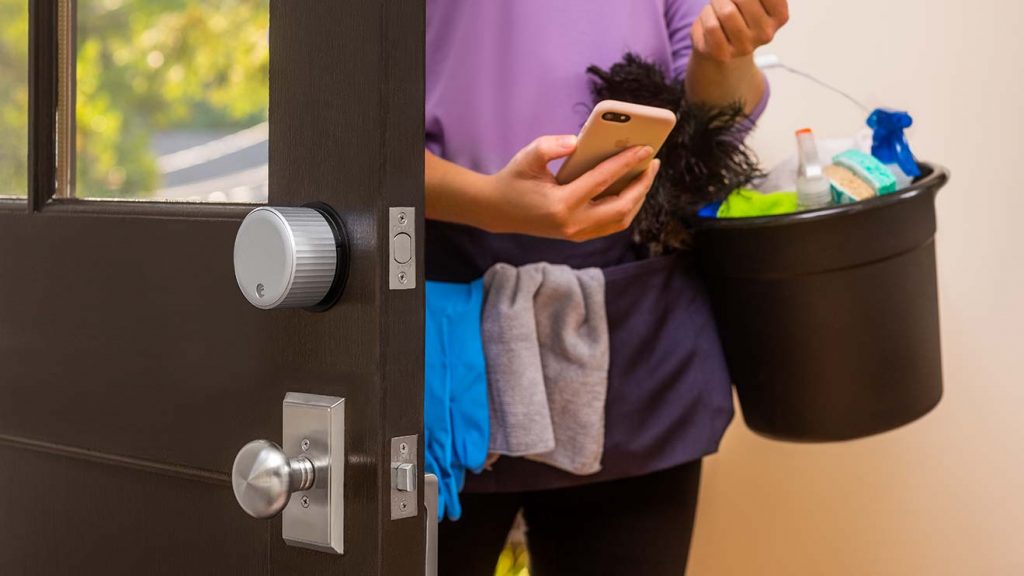 The August smart lock is very popular due to it's sleek design, ease of installation and the fact it works with all major assistants (Amazon Alexa, Apple HomeKit, Google Assistant and other 3rd party platforms).
Features
Grant access keys to friends, family or people you trust instantly from the August app.You can of course also cancel access any time. August also has Biometric Verification Opt in through your smartphone's fingerprint or facial recognition. You can also control the lock with your voice (supports all major voice assistants – Siri, Alexa, and the Google Assistant). And if for some reason you have connection issues you can also default to the old lock to open or close the door.
Installation
The august app guides you step by step through the installation so most people can do it themselves. You will also create your security settings in the process.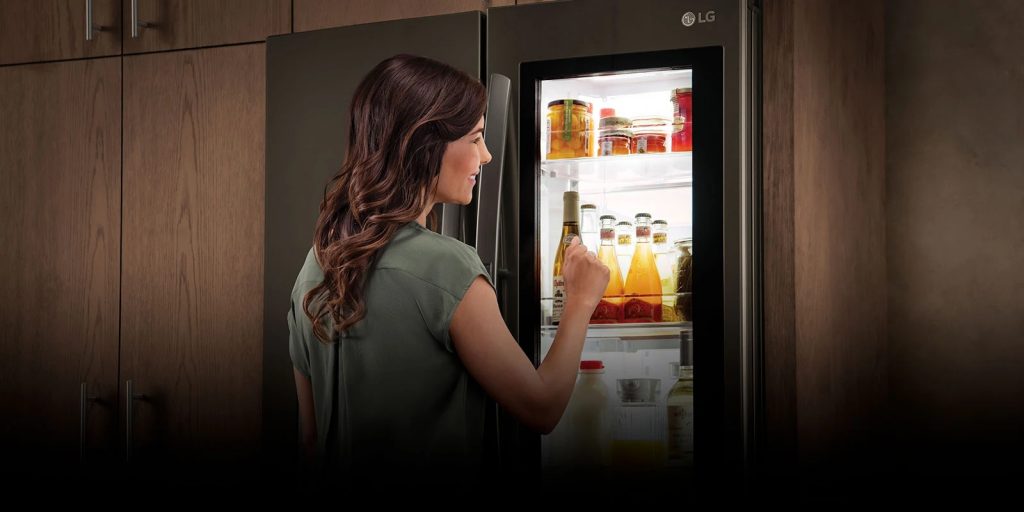 Isn't it nice you don't have to open the fridge to see what's in there? a double knock on the screen will turn it into a glass window so you can see the inside of the fridge. The door in door feature (an outer door bin) gives you access to frequently sought-after items without letting the inner fridge cold air out. You can view the inside of the fridge even when you're away, using the fridge app.The fridge also has built in speakers and can play music and connect to Alexa.
This smart refrigerator will definitely boost your cooking and dining experience.
Final thoughts
Ok so this is our take on the best smart home devices available today. We love smart home devices because they create so many options to make our lives more convenient and get our creative side of the brain working.
Are you using any of the devices we mentioned here or their competitors? let us know in the comments.