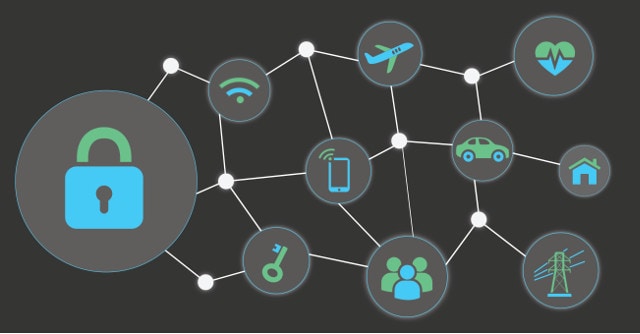 The Internet of Things is an evolving technology that promises many benefits across industries and sectors. IoT devices collect information, process data, and communicate it to the Internet. 
The potential for these devices is enormous, but as they become more ubiquitous, they also become more vulnerable to attacks. We discuss the security challenges that emerge with IoT devices and how you can successfully address them.
5 Most Common IoT Security Challenges and Their Remedies
Today's industrial IoT is highly connected and can perform myriad functions beyond those of previous generations. Different devices integrate into virtually every conceivable networked environment, which illustrates why new security challenges are emerging. 
We highlight the five most common security issues with IoT and how to solve them.
1.The Growing Number of IoT Devices
The potential for IoT in the workplace is significant because it can provide many new and valuable functions for businesses. As we look at the technology's potential, we must acknowledge that IoT devices are connected and deployed using various approaches.
However, as we have seen with earlier industries, with increased use comes increased risk. The growth in the number of IoT devices will increase the number of potential attack surfaces, opening more doors to attackers. 
To alleviate these potential issues, carry out proper planning and understanding of IoT devices and then apply the right level of security. Conduct risk assessments to determine the exposure and risks associated with each device. 
Due to the growing number of IoT devices connected to a network, a more significant number of systems need to be updated to correct any vulnerabilities.
2. Software and Firmware Vulnerabilities
As IoT continues to grow, so does the need for security. If a company's devices don't have the correct firmware, software, and configuration, there could be problems. Unpatched flaws in these systems can allow hackers to engineer ways to access critical systems on the network.
Software vulnerabilities become more complicated as IoT devices grow in complexity. A single software vulnerability can create serious security issues with IoT for a company. 
To address this, we need to take a more holistic approach that evaluates the entire networked environment. IoT software security must deploy at multiple levels of the network, including device firmware, software, and network infrastructure.
3. Malware
Malware continues to challenge organizations, but it's even worse with IoT. It exists in two forms: host-based and network-based. Network-based malware is deployed via a remote attack, while host-based malware is typically planted by physically accessing an IoT device. 
Spyware and viruses can be particularly damaging because they allow attackers to gain administrator access. Vulnerabilities can put your devices at risk, steal critical data, and damage the operating system. They can also give an attacker the chance to learn about your company and its procedures, which are particularly valuable for insider threats.
Focusing on prevention will be more difficult for large organizations that deploy IoT devices, with even more devices to protect. Educate your employees about identifying dangerous links and other vital information to combat an attack. 
Properly assess each threat based on the risks it poses. Monitor activity on IoT devices, as well as in the network. Install IoT security solutions that are up to date with the latest exploits and can detect attacks before they occur. Use application control tools, such as intrusion prevention systems, firewalls, and anti-virus software. 
4. Rising Sophisticated Attacks
IoT security challenges extend beyond the devices to the networks to which they are connected. Cloud-hosted applications manage and monitor IoT devices, but this approach introduces the risk of a whole new class of attacks. Many organizations have experienced attacks targeting IoT endpoints, resulting in significant losses.
Distributed Denial-of-Service (DDoS) attacks are another significant risk. They are one of the most common types of attack because they target multiple devices simultaneously, which can result in a massive level of damage. 
Poorly constructed IoT devices, weak passwords, and open APIs can all be potential issues. There's also the shared vulnerability of not updating software properly due to a lack of time or money.
The scary reality is that IoT attacks will continue to become more sophisticated as more IoT devices join networks worldwide. As more endpoints connect to the cloud, there's a greater risk of invasions. These attacks breach the enterprise network through vulnerable IoT devices, which gives access to sensitive information and business applications. 
We need to see IoT security solutions extend beyond the device to the network and include cloud-based applications. To aid security efforts, apply cloud services with the appropriate security controls. 
Use anonymous authentication and implement access control for proper data minimization. Deploying this solution in your IoT devices helps prevent unauthorized access and malicious code.
A multi-layered approach that includes host and network protection is also an excellent way to address these attacks. It will allow you to focus on the most likely targets and mitigate the risks posed by device vulnerabilities, malware, and third-party services.
5. Regulatory/Compliance Standards
A cloud-based IoT environment is the gateway for implementing new policies and tracking data. As more devices are connected, and services are implemented, breaking compliance standards becomes easier. 
Many standards and regulations require companies to protect IoT data. These include:
As more devices come online, we must ensure the company complies with these standards and regulations. A secure IoT environment adheres to the standards' policies, procedures, and guidelines.
Organizations must actively seek the appropriate standards and implement compliance measures to track data usage accurately. Additionally, compliance reviews and audits will help ensure compliance with these regulations.
Final Thoughts About The Top Iot Security Challenges
The IoT market is still growing, and many companies are attempting to figure out how to capitalize on it. However, security has become a major issue in the industry, with many examples of data breaches that have resulted in significant losses.
As the IoT industry continues to grow, it's essential to look at security from every angle and be prepared. To look for potential vulnerabilities, conduct a risk assessment and examine your current networked environment – including endpoints and cloud-based applications. Execute a holistic security approach to implement the necessary steps to protect your home and business.
FAQ
What are the top iot security risks and challenges?
1.The Growing Number of IoT Devices
2. Software and Firmware Vulnerabilities
3. Malware
4. Rising Sophisticated Attacks
5. Regulatory/Compliance Standards