---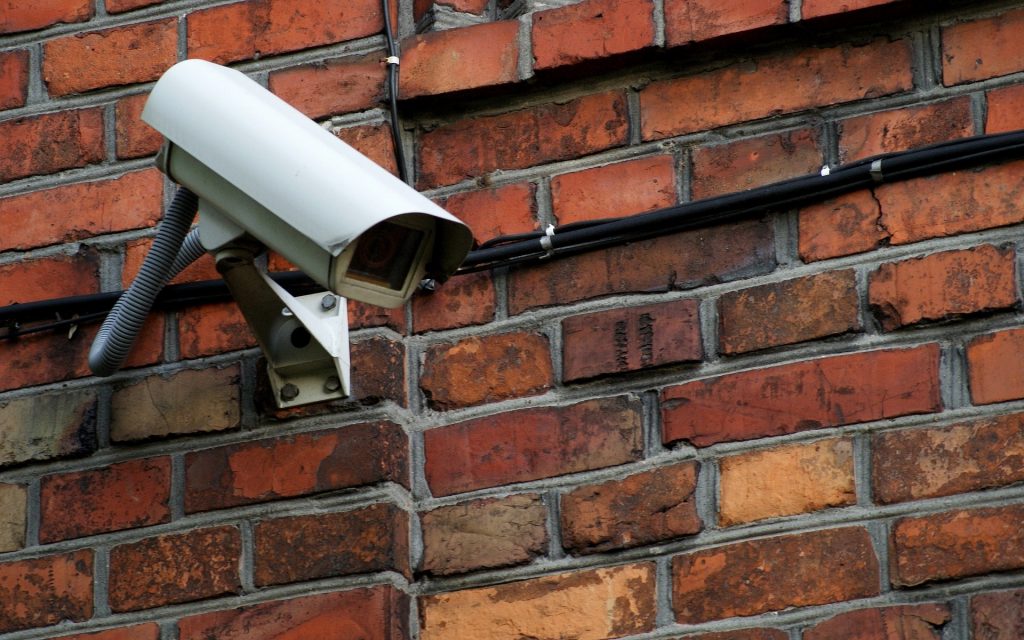 The Deal- Home insurance discount for installing a security system!
A common question among home owners is: can I get a home insurance discount for installing a security system?
Like most people, you are also likely looking for ways to save money where you can . If you are looking to secure your home with a home security system, you may be pleasantly surprised to learn that there are potential home insurance discounts available when adding security features to your home and/or installing a home security system!
Home security systems have become increasingly popular over the past decade. Did you know that a break-in occurs in a US home every 26 seconds? You can decrease the chances of suffering a break in and hopefully preventing it all together by installing a security system
Modern home security system offer many great features. Many now include WiFi-enabled camera systems, smart locks, smart video doorbells, smart lights, motion sensors and more.
By installing a home security system, you can potentially save quite a bit of money on your yearly homeowners insurance premiums. In some cases, you can save up to 20% – money that can goes right back into your pocket.
Read on to learn more about how you can take advantage of home insurance savings through the installation of a home security system today.
How Can a Security System Lower My Home Insurance Premium?
When it comes to homeowner's insurance – you know, that must have insurance when you buy a home – there are a variety of ways that you can use to reduce your costs and save money. Installation of a home security system is one that is less talked about for some reason.
Even a simple security system that include smart locks, smoke alarms, and CO2 sensors can help significantly reduce your costs. Savings and discounts will vary from company to company, but in most cases you can get nice savings and enjoy a better secured home at the same time.
If you want to further boost your savings, you can take advantage of the discounts available when you install a complete home security system. With the right system – one that protects your home from both external risks and internal dangers – you can start raking in the benefits and save more money each year on your premiums.
How Much Can I Save On My Home Insurance With A Home Security System?
Depending on your insurance provider, the amount that you can potentially save through a security system will vary. Some take into account a variety of security factors to decide on a potential deduction, while others will work with you to set up security through a partner company.
Recent research has shown that some homeowners insurance companies offer discounts ranging up to 20% for those who invest in a security system. On average, discounts will likely come in around 10%. In order to find the exact amount available, you will want to speak directly with your homeowner's insurance provider to find out the discounts they are offering for home security installations.
Finding The Right Security System Features To Boost Your Discount
Wondering what type of home security system will save you the most money on your home insurance? Different types of security measures will offer different kinds of savings. Here are the top types of home security features that offer the best discounts – and a good sense of security as well!
Home Monitoring
The type of security that most homeowners insurance companies love to see on a home is professional home monitoring. This means that your system is monitored by a company that will act on your behalf should an alarm be triggered for any reason. Most home security companies offer home monitoring as part of their security packages.
Carbon Monoxide & Water Damage Protection
If your system includes sensors that can read for increased levels of CO and water in your home, your insurance company may offer boosted discount benefits – as they don't love to pay out on these types of claims! Plus, you can enjoy the peace of mind that comes with these monitoring systems.
Fire & Smoke Alarms
Similar to CO and water monitoring, ensure that your security system comes with protections from fire and smoke. This is one of the easiest benefits to take advantage of, as most security systems include these protections standard in their packages. Many will even notify the proper authorities when levels rise above a certain threshold for too long.
Smart Camera's & Deadlocks Security Cameras
A relatively new feature of most security systems are smart cameras and smart deadlocks. These features can offer the greatest discounts on your homeowner's insurance, as most offer 24/7 video surveillance of your property while you are away. 
If you forget to lock the doors, or your system notices unwanted visitors, the smart system will take action and lock your home. Should your home come under attack from an unwanted intruder, your smart system can alert the authorities and send help your way quickly.
Home Security Systems & Tax Deductions
Generally speaking you won't be able to get tax deduction for installing a home security system.
There are exceptions though, if you are part of the growing population that is working from home and your home office is where you do most of your business. Iyou may be eligible to deduct the cost of your home security system as part of your business expenses.
Make sure you speak with your professional accountant or tax professional to see if you are eligible for this tax deduction.
So Should You Install a Home Security System?
As a homeowner, finding the right home security system to meet you and your home's needs can be complex. However, with the right knowledge, you can not only find the best security system for your home and budget, but you can potentially make your money back through home insurance discounts and rebates!
Start by comparing the home security systems in the market. Take the time to search both online and in stores for home security systems that offer the features that you need.
Home insurance discount or not we believe a home security system is important to protect your home and your family, and that peace of mind is the most valuable thing a home security system will give you. Stay safe!