Until now, you probably thought that the only thing Alexa can do is manage a diary, help to play music, make calls, open apps and advice on demand but by the time you are done with this eye-opening article, you would find out that Alexa can do even more fun and amazing things. Fun things like Games! Read on to know about some of these cool Alexa games and how to play them.
Which Games You Can Play With Alexa?
Akinator
Memory Game
Hunt the Yeti
Amazing word master game
BOSCH: a detective's case
Rush Order
Heads up
true or false?
where In The World
Earplay
The Magic Door
escape the room
The Wayne investigation
rock paper scissors lizard Spock
20 Questions
Song quiz
Trivial Pursuit Tap
Train your Brain
Jeopardy
Beat the dealer
Yes sire
Who wants to be a millionaire?
Price it right
Movie challenge
Bingo
Hanagram
Fan Disney Trivia Game
Would you rather for family
Animal Game
Panda rescue
Tricky Genie
1. Akinator
Akinator is a challenging game of 20 questions where you are required to select a character and then answer a series of yes or no question while Alexa tries to guess who is it that you are thinking of. like can ask Alexa to do anything, just say "Alexa, open Akinator" and the game will start and you start answering yes or no to the questions.
2. Memory Game
Actually, as an adult, you can play this game too because Alexa is going to put your retentiveness to the test. In the Memory game for kids, Alexa is going to give you a list of words, after that, Alexa starts to ask you question based on how the words you were given with was arranged. For instance, Alexa can ask you what word she gave you before she gave you "apple". All you need to do is memorise those words as Alexa calls them and try not to cheat, please.
3. Hunt the Yeti
Just like the Memory match game, you need to visualize and memorize images to hunt a Yeti. What you need to do is that you have to navigate a hunter around various obstacles as he hunts for a Yeti.  The hunter is in a lost cave designed as a 5 by 5 grid. To control the hunter, you need to tell him which direction to go by saying "move (north, south, west or east)", when he finds the Yeti, you have to tell him which direction to throw it by saying "throw (north, west, south or east). To start the game, say "Alexa, open Yeti hunter"
4. amazing word master game
You may have played this game before with your friends but the one with Alexa is different, really different. As usual, to start the game just say "Alexa, ask word master to play a game", Alexa then responds with a word and you in return reply with a word that starts with the last letter of the word that Alexa mentioned. It goes on and on till you are out of words or exit the game.
5. BOSCH: a detective's case
This game turns you into a detective and in no time, you are working with Harry BOSCH and the LAPD to find a woman that mysteriously disappeared all in one day and in the course of investigating, you need to make the right decision and ensure that you are not fooled by the false leads you will come by as you investigate.
6. Rush Order
The game is created by Amazon and it requires Echo Buttons. What you have to do is make smoothies by using the echo buttons the correct way. As you use the buttons, they will change colours rapidly and their colours will correspond with different ingredients.
7. Heads up
You can play this game by yourself or with your friends and this is the way it works; Alexa deals you with a card and gives you clues to help you guess the word. Be informed that you have a limited time to guess what the correct word is. The game comes with three free decks from the inside of the skill, however, you can buy more decks from the skill.
8. true or false?
Test your retentive skill and general knowledge with this game as you listen to Alexa as she tells you things, facts, clues history and the challenge is that you tell which is true or false.
9. where In The World
In this game, you will be asked geographical questions like where certain languages are spoken, what year some things were created and questions about certain capital cities. To play, say "Alexa, open geography trivia"
10. Earplay
The game is an adventurous one whereby you act as part of a secret agent in a radio drama. Just like in other adventure games, your responses can affect the outcome of the story. Be aware that you do not need to open the Alexa app on your IOS or Android because it does not require linking your account. All you need to do is search for earplay, click on enable and login or sign up if you do not have an earplay account already.
11. The Magic Door
In this game, you have the opportunity to choose from 9 stories such as helping the princess to find her crown or saving monkeys. It is an adventurous game too.
12. escape the room
In this game, it is just like its name; you are trapped in a room and you have to escape. You need to navigate, find and pick up items and solve puzzles so you can find your way out of the room. There are multiple rooms to choose from and the more you advance, the more rooms will be added from time to time.
13. The Wayne investigation
Another game on Alexa is the Wayne investigation. In this game, what you are doing is investigating the death of Wayne's parents, Thomas and Martha. The choices you make in the game will affect your ability in solving the mystery. To play the game, say "Alexa, open the Wayne investigation"
14. rock paper scissors lizard Spock
Did you know that you can challenge Alexa to a round of Rock paper scissors? Now you do! The built-in running of the programme is a bit unproductive though, so you won't know who won but you can try the advanced version where you have a functioning built-in programme. When you play, Alexa will tell you how you won or lost. To play the game, say "Alexa, open; lizard Spock"
15. 20 Questions
In this game, what you have to do is think of an idea, vegetable, music or animal and Alexa would guess what your thought is by asking you 20 questions after which Alexa would guess what you are thinking. The key is to think of an animal that Alexa can't guess. If you are thinking of a dog, Alexa could ask you if the animal likes to bone. To play the game, say "Alexa, play 20 Questions". This guessing game is a bit different from the others because this time, it's you actually challenging Alexa and not the other way round. While it may sound simple, you will be surprised how difficult to hide your thought from Alexa.
16. Song quiz
If you and your friends want to take a break from work, then quiz song is one good game that you all should try out especially if you all are music lovers. The game is a music Trivia skill for Alexa and it is equipped playlist from every decade. The challenge is to tell which artist and title when Alexa plays a song.
17. Trivial Pursuit Tap
This is a classic family board game that can be played with more than 2 players and it requires that each placer has their Echo button. What you have to do here is to be the fastest to buzz in the correct answer by tapping your echo button. The questions will be split so when you answer one correctly, you get more questions.
18.  Train your Brain
This game is designed in a way that you can play it on your own. It entails spelling, basic math and puzzle. The game is fun and fast, the questions come rapidly and the topic can change catching you off guard.
19. Jeopardy
Jeopardy is one of the amazing games you can play with Alexa. It is the official game of the jeopardy TV game show, and the questions that would be asked will be from the TV episode, sports and travel, all from the recent episode of the TV.
20. Beat the dealer
If you like gambling, then Vegas has been brought to you. Just say "Alexa, ask the dealer to deal the cards" and Alexa's dealer will tell you the cards you have and the ones they are showing. So you keep on saying "hit" until you feel like the hand you have will beat dealer's and then say "stand". However, remember not to go over 21 so you don't lose.
21. Yes sire
Yes, sire is an adventure game because when you say "Alexa, play yes sire", you become a medieval lord who must manage the realm to avoid a dire fate. The game requires that you make decisions, dealing with problematic peasants. Make sure you manage the realm well.
22. Who wants to be a millionaire?
Don't be disappointed that you do not get to take home real money at the end of the game, however, you would rake points at the end of the game to compete in the nationwide rankings. The game entails 15 questions seven days a week and your accuracy will earn you points.
23. Price it right
This game will say how smart a shopper you are because when you ask Alexa to "start price it right, you will be quizzed about the price of popular amazon products. Let's see how current you are on the amazon market. You can play with anyone from anywhere in the world.
24. Movie challenge
This is your game if you or you have friends that are movie lovers as well. The game plays audio clips from all kinds of movies and your own is to identify what movie it is. for real movie lovers that have seen the latest released blockbusters in the cinema or the classics, this kind of guess game is never going to be a problem at all. To play this game say "Alexa, ask movie challenge to start the game" and Alexa will begin to throw at you, lines from movies.
25.  Bingo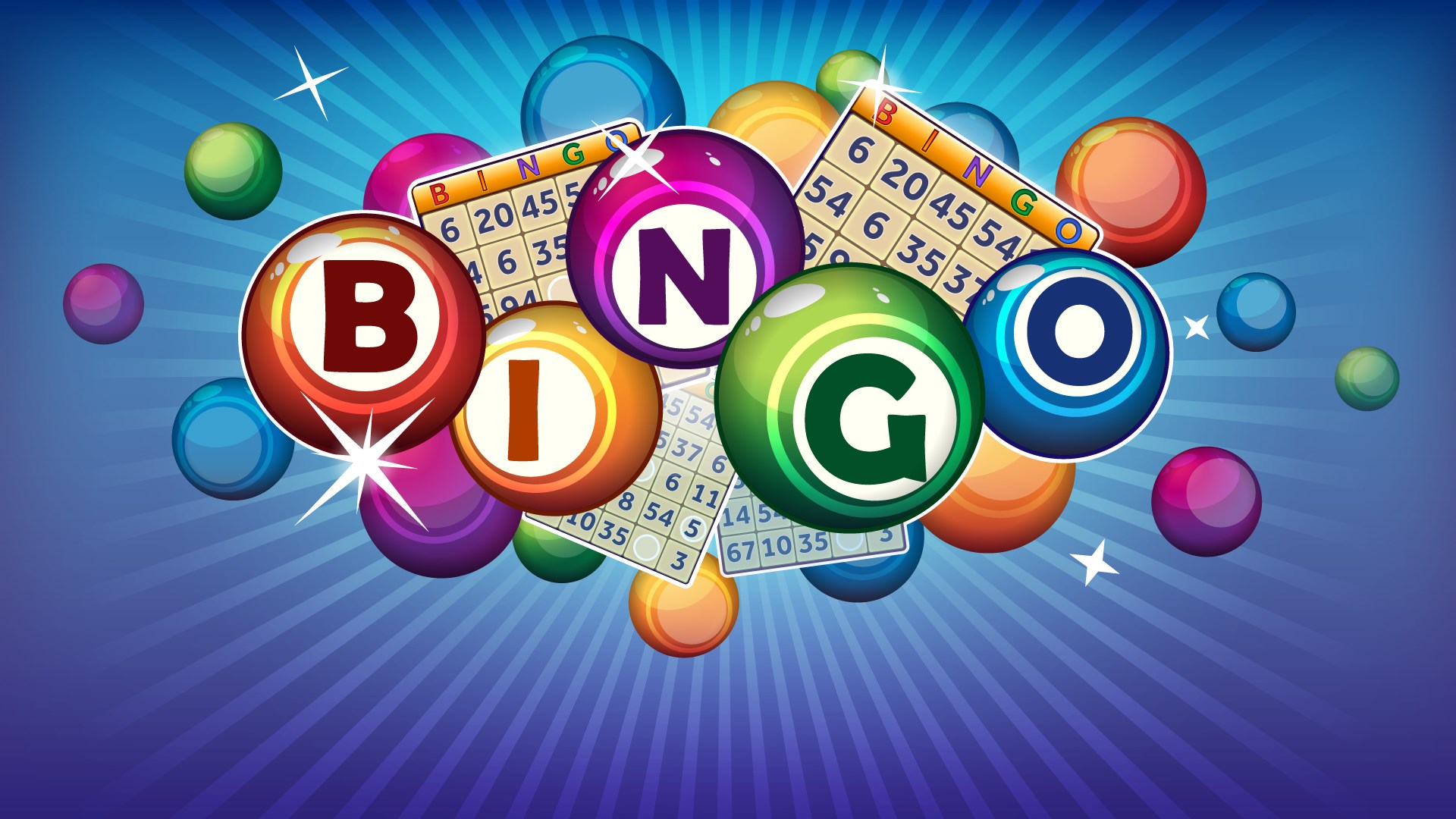 This is a classic game that you can start by saying "Alexa, open Bingo". You don't want to miss out on this fun game because it is the kind of game you can play on a rainy day with friends. You are going to need bingo cards to play the game. Since it is an old school game, you can play with your parents or older friends.
26. Hanagram
This game is for two to four players and what you do is try to solve anagrams by responding to letter clues that you are provided with. After Alexa starts the game, you answer the level of challenge you want to play. So what you are doing is guessing. First, Alexa informs you the category of the word you are guessing from and then gives one letter in the word and also the number of letters that makes up the word. It is left to put your knowledge to use and guess the word by calculating the letters making it up. It should be easy since you know the category the word is coming from and you already have one letter from the word.
27. Fan Disney Trivia Game
If you are a Disney fan, give this game a try by saying "Alexa, open cartoon trivia". What the game does is to test how much you know about Disney classics like snow white, the seven dwarfs, Aladdin etc, with questions from these movies.
28.Would you rather for family
This game is all about making decisions between circumstances. It is also a family game so you have to sure that the rest of the family would agree with any decision that you make. You might have to choose between fighting infected animals or zombies, so you have to weigh your chances and consider your family.
29.Animal Game
As the name implies, the game entails 20 questions that Alexa would ask you when you choose an Animal. Since you are not saying the name of the animal loud (you are thinking about it), Alexa is left to ask you 20 questions about the animal so she can guess the name.
30.Panda rescue
In a panda rescue, you act like a zookeeper who cares for pandas. In this case, you are taking care of an orphaned baby panda. Since it is a virtual game, what you need to do is answer questions and make correct decisions regarding the baby panda and its growth. If you answer the questions well and you make the correct decision, the baby panda will grow into an adult and can then be released back into the wild.
31. Tricky Genie
Like most game, Tricky Genie tests how much you can hold and remember information by telling you a story in which the character has a problem. Now, the tricky Genie provides 3 options (solution to the character's problem), so you pick which one suits the problem. The challenge is how much you can remember about the game, because at the end, Alexa will ask you questions to see what you can recollect from the story.
The amount of games you can play with Alexa alone or with company is practically endless. What are you favorite Alexa Games? Please tell us in the comments below!