We tested 10 z-wave hubs and found Hubitat Elevation to be the best ZWave hub for controlling your smart home.
Here at SmartHomeMuse we are intrigued by smart tech. As early adapters of smart home devices it became clear very early that we need a solid smart hub to create the perfect smart home experience.
Finding a hub that doesn't interfere with your Wi-Fi but still allows you to control everything in your house can be hard to do. Enter z-wave technology. As the Z-Wave protocol is growing in popularity, more and more smart home enthusiasts are looking for Z-Wave hubs.
There are a lot of reasons that Hubitat Elevation tops our list of z-wave hubs. It allows you to control all of your devices from your smartphone. It's simple to create scenes that enable you to perform multiple actions with a single command.
It also gives you high-end security that helps keep your data private, which is crucial when it can control so much of your home. All that alone could be enough to love this hub, but it also offers a minimal design that looks nice anywhere you put it.
If you need something a little different from the Elevation, We've broken down nine other hubs that each have a specific specialty that could help you more in particular situations.
So keep reading to find the best Z-Wave hub for every problem you might have.
Best z wave Controllers / Hubs
Here are some of the best choices you can make for z-wave hubs that can help you run your whole system. You can find the option that works best with your unique needs so that your home automation will run more smoothly every time.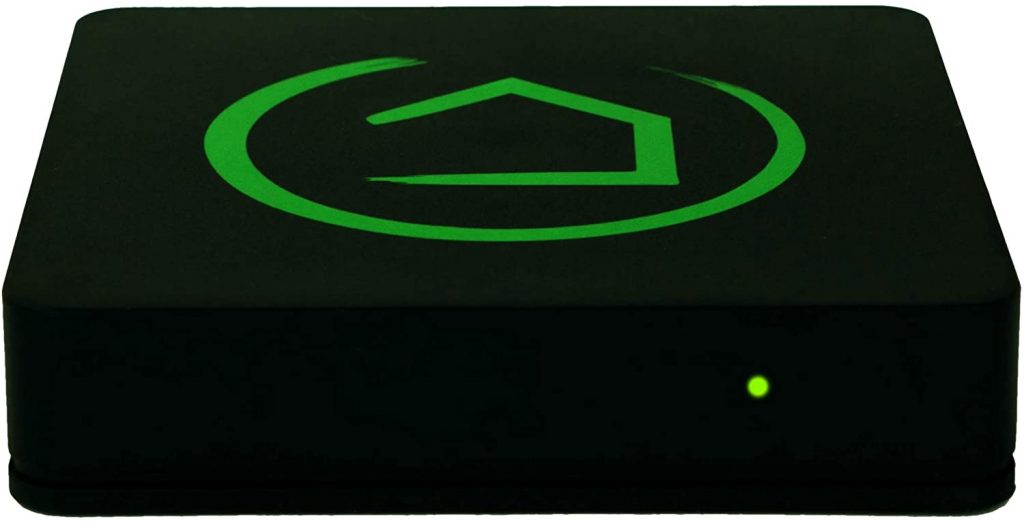 Features:
One of the most secure z-wave units on the list
Fully local processing for better performance
Advanced Programing option
Hubitat offers this z-wave focused hub in a market where many hubs use multiple different connection sources. It might limit some of the devices you use, but the advancement in security and control more than makeup for that.
You can still connect most of the devices you want to use, including devices from some of the biggest names in home automation. When they link, you know that the hub is helping keep your data safe and make every home task more manageable.
You can choose to program scenes with a straightforward system that uses everyday speech, or you can choose to code if you have those skills and make even more complex automation for your home. The unit gives you a way to start so that the learning curve won't be too much.
What we like:
Extremely secure
Convenient to use Dashboard
Can make scenes with our without using code
When you make a scene with code, you gain a lot more control
What's not so great:
It can be difficult to learn
Only offers z-wave connection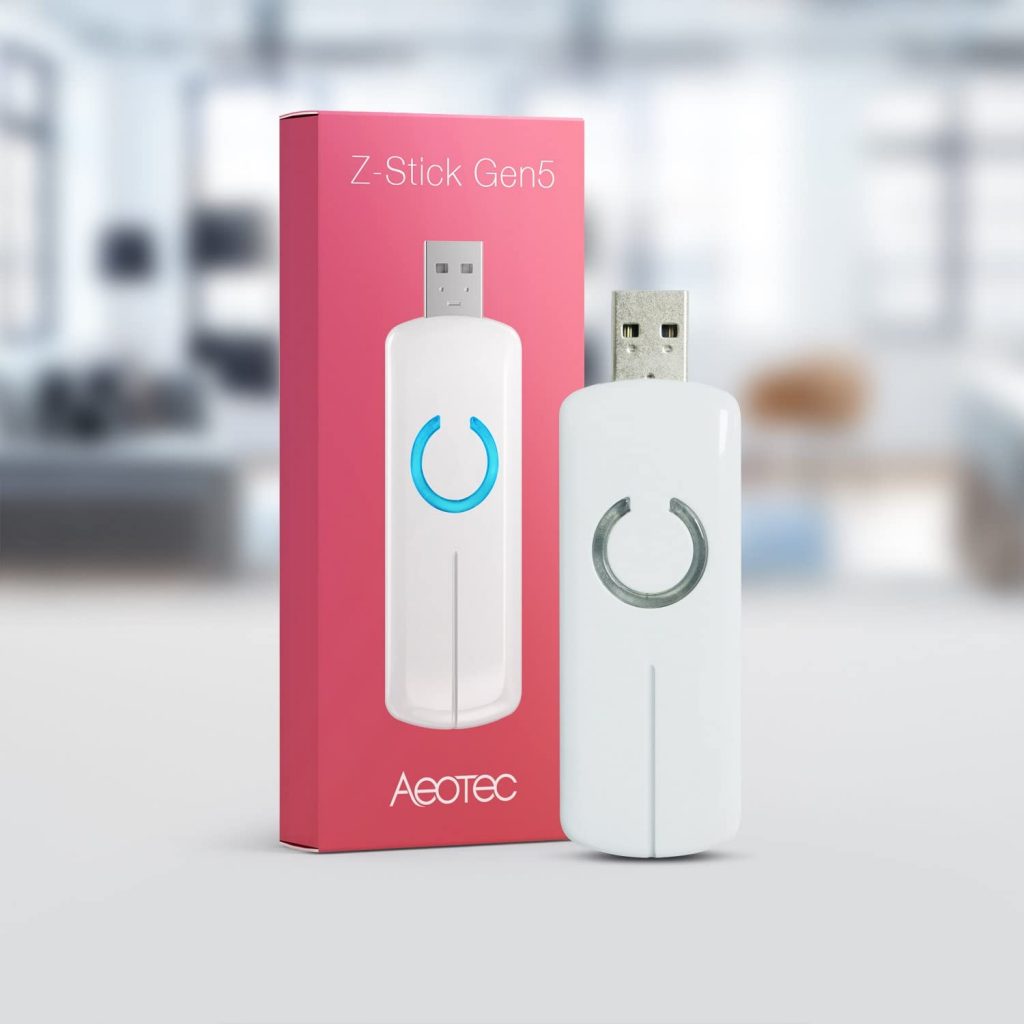 Features:
Small Size
Works with Over 230 devices
Meager energy consumption
The Aeotec Z-Stick lets you combine all your home automation and use it on your computer or Raspberry Pi system. Connecting all the devices on your own operating system enables you to decide what programs control the system.
You can pick software that gives you a ton of features that you feel comfortable accessing and using. This option means that you won't be stuck having to learn a new system that only works for one specific hub.
The design is extremely compact, so you can take it out and move it between devices if you want to have multiple control systems in the house, or you can carry your computer with you without having to worry about the unit hub sticking out too much.
The LED indicator communicates when a device is connected and will strobe in a pretty rainbow system when everything is connected and working. The stick is great for any user that wants to tailor their automation to their own needs.
What we like:
Easy to connect
Great security
Wide bandwidth for more devices
You can pick your scene building software to fit your needs and level of expertise
What's not so great:
It needs a computer or Raspberry Pi with 3rd party automation software
Flashing LED light can get annoying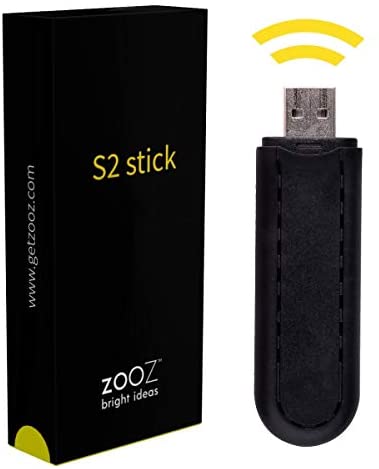 Features:
S2 z-wave security
Preforms firmware updates for most devices
Easy to set up
The Zooz Z-Wave Plus allows you to connect all your z-wave smart devices and run them together from any computer or operating system. You can pick the program you use to integrate all of the functions, so you can find one that you feel comfortable using.
This z-wave hub has you covered when it comes to security, using the best S2 z-wave technology that will help keep your data and information private. It is also a local system, so you aren't sending your data to the cloud. It stays right in your home.
You get all this security and functionality at a very low price point. You save money because you will have to use your computer to operate the device. The system doesn't need any special drivers or software, but to get the most out of it, you need a 3rd party automation program.
What we like:
Great security options for a low price
Allows you to pick your home automation system
LED indicators makes troubleshooting easy
Great community for product support
What's not so great:
Needs a computer
Not the most user friendly for novices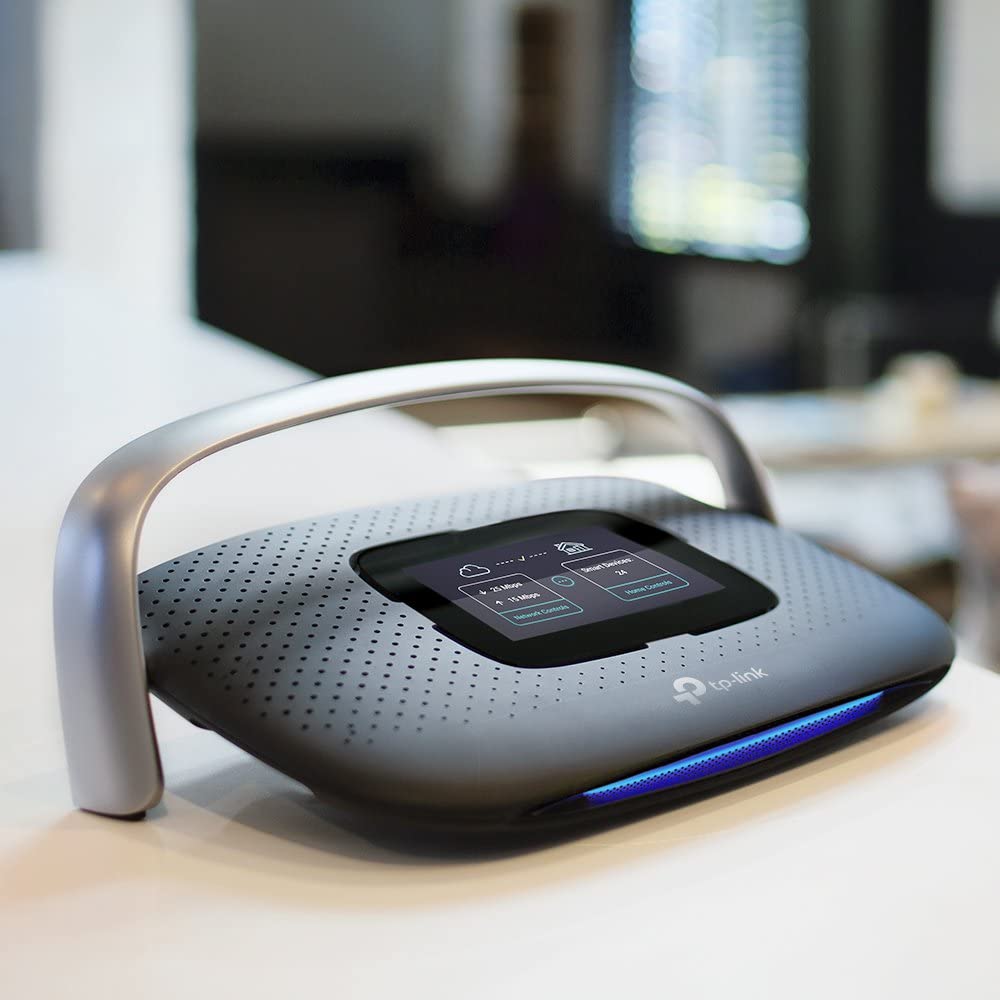 Features:
Router and z-wave hub all-in-one
Built-in touch screen for easy control
Helpful remote app
People love combining functionality, and it makes sense to put together a router and a z-wave hub. With this one product, you get the services of both, so you only have to set up one device.
The design for this system looks nice and just increases the function of the unit. The touch screen makes it convenient to use without having other devices around. However, if you don't want to be at the hub, you can control everything with a phone app.
This combination is an excellent idea in theory, but there may still be some bugs to work out in practice. Sometimes connecting new devices can be a bit difficult, and sometimes bugs in the system make it less effective.
If you like the idea of using one device for multiple features, this router and hub might be a great answer for you. The price is very affordable too, which makes the whole system even better.
What we like:
Can control it via the app or on the device
One less device to program
Z-hub still works even if the internet is out
The lovely design looks nice on a counter
What's not so great:
It can be hard to set up
Bugs with connectivity make it less useful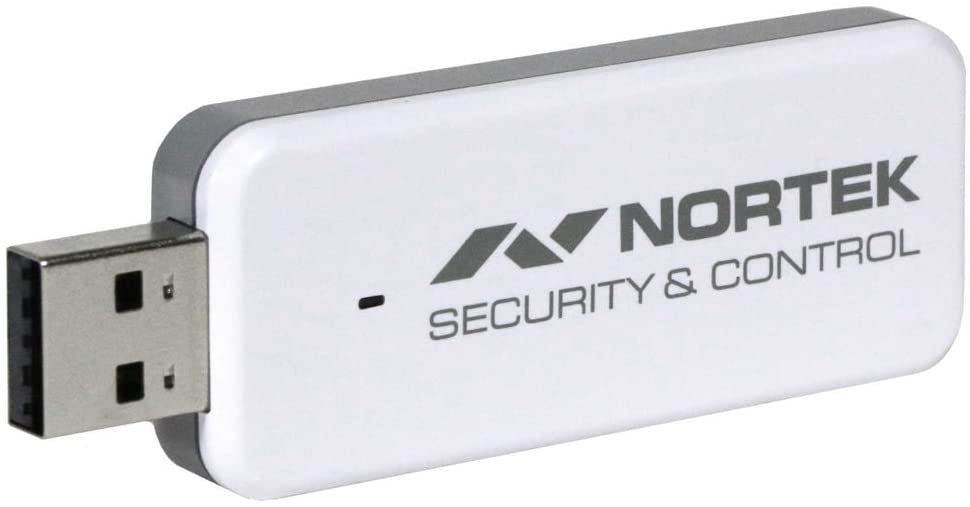 Features:
Turns your computer into your smart hub
Works with Raspberry pi
Powered and charged by your devices USB
The GoControl USB hub allows you to turn any computer into your home automation hub. You don't have to be limited in what program you use with this unit, so you can pick the one that you can use the best.
The hub works with both z-wave and Zigbee, so you can connect even more devices to the unit. It helps make the hub more functional for all users and gives you more options for troubleshooting connections if there is a problem.
You won't get distracted by extras with this system. It is a simple hub that allows you to connect your devices to one spot. Sometimes the simplest of designs can make setting up new devices a bit harder.
What we like:
Works with both z-wave and Zigbee
No Frills, but it works well
Compact design
Lets you pick your home automation software
What's not so great:
Needs to use a computer
It can be hard to set up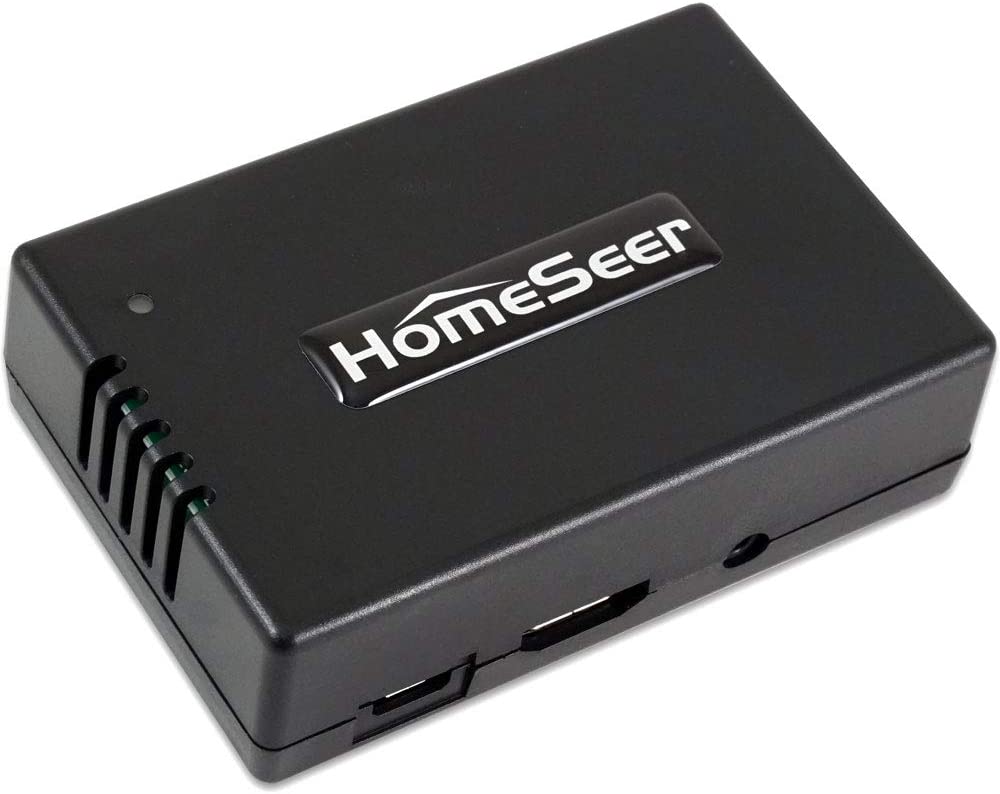 Features:
Free app for remote access
Cloud backup for settings on the local system
Camara Support
Homeseer HomeTroller Pi Smart Home Hub allows you to connect and view information from all your z-wave devices all over the world. This feature allows you to monitor what is happening at home at all times.
You gain control of all your home automation features through the app and build scenes right from your phone or tablet. You can even view your cameras directly from the app without connecting through another system.
The app is very easy to use and works well with people of all skill levels. Unfortunately, the initial setup for the product can be challenging and buggy at times. Once you get it going, it is easy to run, but it can be challenging to get to that point.
If you're looking for a hub to run multiple styles of home security in one place, this unit can help. Accessing remote cameras from different systems in one app can be very useful if you have piecemeal protection.
What we like:
Fast performance
Connects with most of the popular home automation devices
Simple to use app
20 years of home tech experience
What's not so great:
Hard to set up
Can reset at inopportune times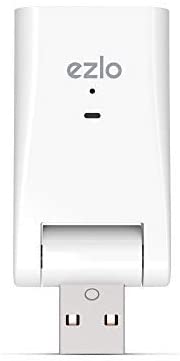 Features:
Highly secure S2 z-wave Hub
Vera App for remote info
Plugs into a USB phone charger
The Vera EzloAtom looks like one of the many z-wave hub sticks, but it isn't. It is a stand-alone unit that charges in a USB plug. The unit gives you all the functions of the bigger z hubs but in minimal space.
If you don't have a lot of counter space or you don't want to have a large unit that draws attention, this hub is the perfect size for you.
Even with the small size, you can still set up scenes and gain access to high-level security protocols of S2 z-wave to keep your information safe.
The unit doesn't have the best battery life, and the antenna isn't as long-reaching as some devices, but it gets the job done. You might just have to keep it on the charger.
What we like:
The small design doesn't require much space.
Control your hub through your phone, no computer necessary
Easy to charge
What's not so great:
It can be hard to set up
Battery life is pretty short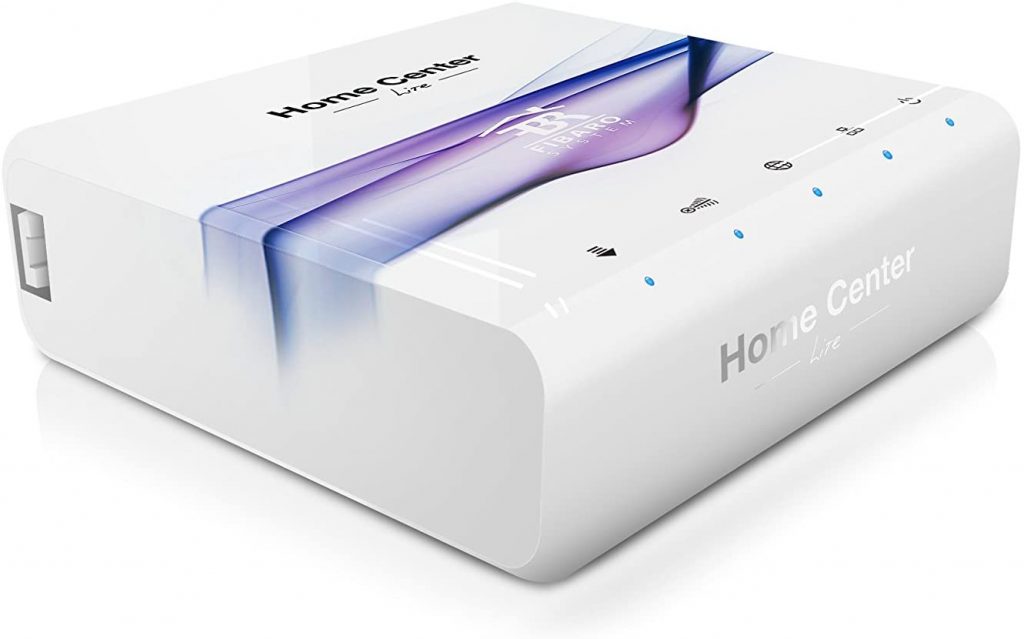 Features:
Uses popular voice controls like Alexa and Assistant
Works with a wide range of devices
Fully wireless system with rechargeable battery
Fibaro Home Center Lite is easy to set up, with no need to connect it to any wires, not even electrical. You can place it wherever you get the best utility without having to worry about plugs. The rechargeable battery holds a charge for a very long time because of the low energy use.
You can connect a ton of different devices to this hub, and once they are all together, you can use the free app to make scenes and control everything in your system right from your smartphone. The app does have an older feeling interface that can turn some users off.
Easy if-then programming allows you to set up scenes that can help you with every home automation. You don't have to know anything about codes to make the hub work and do it with simple language.
One huge drawback to the hub is the customer service. If you run into problems, it can be hard to contact someone at the company. It can make troubleshooting difficult. Overall the system works well and is easy to use for people even with very little technical knowledge.
What we like:
Monitors your devices to track patterns
Allows entirely local setup if you want extra safety
Secure S2 z-wave
Easy to use scene creator
What's not so great:
Poor customer service
Older App design needs an update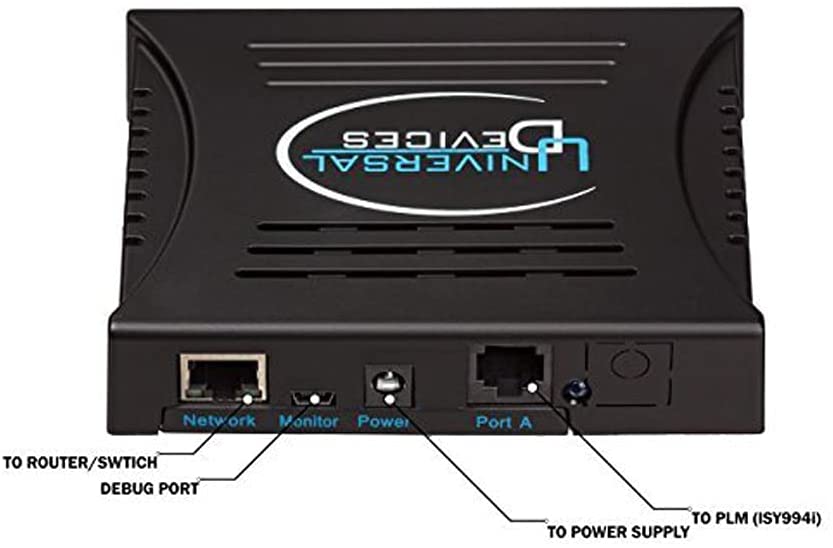 Features:
Allows you to connect your text and email for notifications
Connect up to 1000 programs
App for phones and tablets for easy control
The UD ISY994i ZW+/IR PRO is an excellent hub for anyone who wants to schedule many scenes and automation for their home. The system allows you to place over 1,000 different plans for your daily schedule.
The system works with your phone or other mobile devices, and you can schedule alerts that inform you about your home via text or email, so you can stay apprised of what's going on at home.
One of the few weaknesses in this system is that you need to provide a PLM. If you have a modem that has one, it won't be a problem. However, if you don't, this is another piece you have to purchase to use the full functionality of this device.
What we like:
Easy to create scenes
Great community for customer support
Manages a lot of diverse devices
Schedule functions for times when you are not home
What's not so great:
Set up can be time-consuming
It needs a specific PLM modem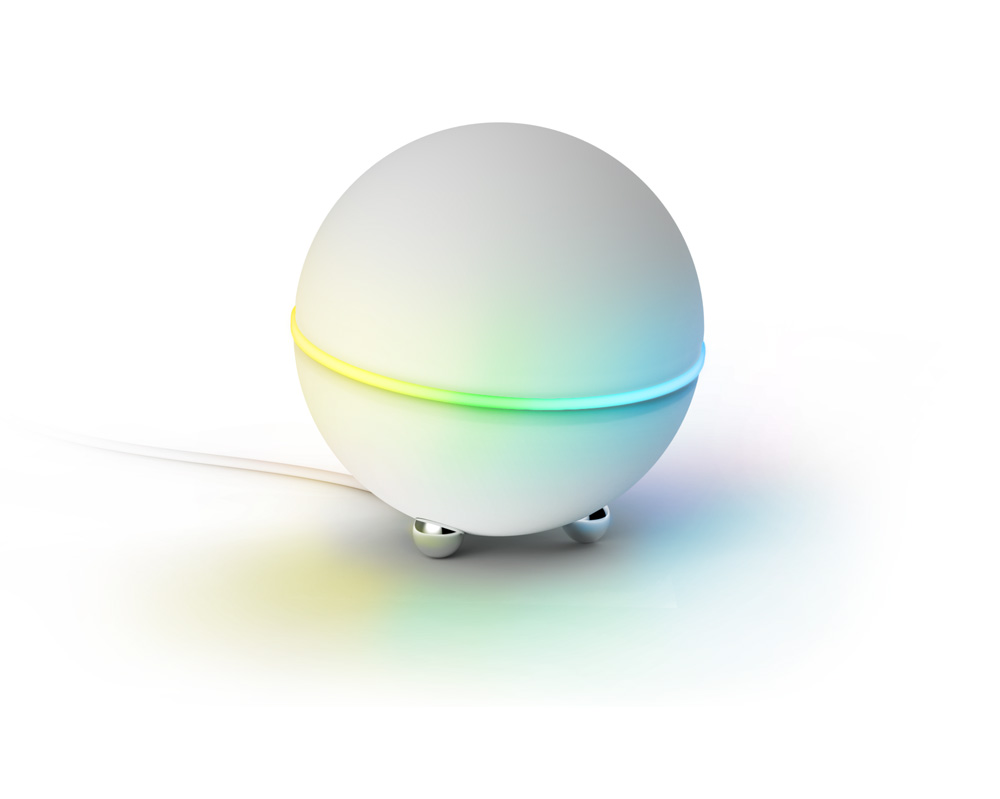 Features:
Built-in memory to save home information and data
Multiple ways to connect, including z-wave, infrared, Wi-Fi, and radio
Flow technology makes it easy to program scenes
Athom Homey is in the Honorable Mention territory because they still haven't been released in the USA. They have had multiple announcements of being close to release, but none have happened yet. Keep an eye on this unit because the CEO is stating a 2021 Q 3 rollout.
The Athom Homey Pro is a very powerful z-wave hub that offers a ton of features, can connect up to 40 different apps, and report on your home trends. You get all this in an attractive package with multicolored led lights and a sleek design. It will look good and help almost every home.
You can use your smart home items to learn about your house and your activity patterns. You can find where you are wasting money with your electric, gas, and water bills. You can see all this data on the Homey app, and you can save data for up to ten years to compare.
The Flow feature is an intuitive system that lets you set up scenes based on times or actions. By using normal speech bubbles, you can set up any scene you want with no programming knowledge. You can save your favorite scenes and then use those with other options for new events.
For overall features and convenience, the Homey Pro is one of the best options out there.
What we like:
Beautiful and sleek design
Easy to program scenes add to the utility
Local control for your devices
Supports over 500 apps and can use 40 apps at one time
What's not so great:
High price for a hub
Not available in the US, and no actual timeline for availability
Z-Wave Hub Buying Guide
There are many things that you have to think about when trying to buy a z wave hub. You want to find the unit that will allow you to tie all of your home's automation together. It's helpful to get the option to add even more devices as you get them.
You also want to make sure the item will still be a useful option in the future, so you won't have to replace the system all the time.
What Makes a Good Z-Wave Hub
The first question you have to ask is what does a good z-wave hub need. Home automation is still pretty new, so people haven't fully adjusted what it can do. Without knowing what it is capable of, people don't get powerful enough units to maximize their usefulness.
Here are some things you want to make sure that your hub can do. Any hub that can pull off all of these functions will be a good hub, but it will take a lot more to make it the best z wave hub.
Ease to Connect
You don't want to spend hours connecting every new device to your system. The quicker and easier it is to pair with your home automation, the less you will stress about adding more devices to the system.
Some hubs offer better interfaces and procedures for connecting new devices. You will want to understand the connection process for your hub before you make your decision so that you can set up and use your system without a problem.
Works on Enough Devices
A critical feature of a z wave hub is that it can work with a lot of devices. You want to find a hub that will connect with everything you are currently using with enough space to add all the new devices you might get in the future.
On hubs, these aren't physical plug-in locations. This feature is how many different apps and systems you can load onto the unit. It will be less of a problem if all your devices come from one company.
Doesn't Interfere With Your Network
All the control in the world won't mean anything if you keep disconnecting from the internet at home. One of the great features of z-wave is that it doesn't affect your home wireless network.
However, you want to make sure that other connection options on the hub don't take up or interfere with your Wi-Fi. If you can keep all your smart devices using z-wave, you will save money and keep your internet running more smoothly.
Compatibility with Multiple Devices
Some less expensive hub options will only connect with certain items for certain manufacturers. If you only plan on using these specific companies, it won't be a problem, but it can be a massive issue if you want to add new devices in the future.
It is better to get a device that can work with multiple different products using various methods so that you won't have to worry about if your system will work with your new devices.
Features to Consider
There are some features that you will want to be aware of when you pick your hub. Some of these features are vital to getting the most out of your hub, whereas others are just nice bonuses for your smart home.
The features you will need depends on how you plan on using the hub. Some people may never want to program or use voice commands, but the ability will let you enjoy your hub if your needs change.
Security
You are giving these hubs access to a whole lot of your life. Depending on what smart devices you have, you can attach your door locks, security systems, lights, heating, cooling, water filters, and much more to home automation.
If people gain access to the hub, they could do a lot of damage to your home. Ensuring your hub is protected can be very important. There are two versions of z-wave technology, S0, and S2. S0 is the older technology that is less secure.
S2 is newer, uses less energy, and it has more security. With S2, you add 128-bit AES encryption used by the military to protect the hub and other S2 devices.
An S2 hub is backward compatible with the S0 devices. Just make sure that your S0 devices are things that don't need high security. They can be things like your lights and water filter. Your security system and locks should all be upgraded to S2 if you can.
Cloud or Local System
You can get a hub that uses a cloud system or your local system to change settings on your devices. There are advantages to both, so you have to decide which one you want to use.
A local system will make all your changes between your hub and devices without checking into the cloud. Local hubs are usually faster, can work without an internet connection, and are more secure.
Cloud systems tend to be less expensive and easier to set up initially. With cloud hubs, you may have to pay a subscription fee. One other major drawback to the cloud is that if the device maker goes out of business, it can make your hub almost useless.
Overall, unless you trust the cloud system company to be in business for a long time, it is safe to go with a local hub if you don't mind a slightly more complicated setup.
Advanced Programing Options
Making scenes is one of the most fantastic things you can do with a z-wave hub. These automations allow you to create multiple things that happen with a single command.
These scenes can be useful or silly. You can program a scene to start when your alarm goes off that starts your coffee, turns on the shower, and raises the temperature of your home. You can also set a scene to turn a light on and off when your favorite team scores.
The ability to program your hub allows you to take even more control of everything in your home. The easy, and more advanced programming you can set up, the more you can do with your automation. You can also get devices that let you choose your automation program.
Voice Commands
Some hubs come with built-in voice commands, while others will allow you to connect the voice commands of other companies' smart devices, like Google Assistant, Amazon's Alexa, or Apple's Siri.
You will have to decide if you want the voice commands on the hub itself. If you go with a cloud-based command system, you face many of the same problems as having the whole system on the cloud. You can override these problems with your app, but it could be inconvenient.
If the voice commands are built-in, you will be more secure and not require the internet to work, but it would involve learning a new system of orders, and they might not work on every device.
Figure Out What You Want Your Hub to Do
When you pick your hub, it is vital to decide what features and functions are most important to you. Everyone uses their home automation differently. It is nice to get a system that can do everything. You can sometimes save money and time by finding something that does what you want.
Make Sure it Can Grow With You
The hub's ability to grow with you is essential. More items are becoming smart by the day. I'm sure there was a time when you wouldn't have considered your hairbrush as a smart home option, but well, here we are.
Why limit what your hub can do. Finding a unit that can add new devices, work with multiple brands, and help you make your everyday tasks easier is essential when looking for a hub.
Conclusion
When you look at all the features and functionality, you start to see that the Hubitat Elevation is the best overall option you can choose for the best z-wave hub. It offers the user many different ways to connect devices, with more options than just z-wave.
You can control everything in your home with an app on your phone. It connects multiple devices so that you won't run out of space. This unit helps you make scenes that perform a lot of functions with just one click of the button.
You can also set your unit up to perform tasks on a specific schedule, and it allows you to take control of your whole home system in a single, easy-to-program spot. You can learn how your house uses these devices and figure out how to make the most out of each of them.
So if you're ready to combine all your home automation products through one simple to use hub, buy the Hubitat Elevation today, and start making your life much easier.
FAQ
How Does Z Wave Work?
Z-Wave is a wireless protocol some smart home devices use to communicate within this network. Since it sends signals called radio waves with now-energy, Z-Wave consumes less electrical power than Wi-Fi. Also, it covers a wider range than Bluetooth.
In more practical terms, Z-Wave sends radio wave signals at frequencies ranging from 800-900MHz. Even though this frequency range falls below 2.4GHz Wi-Fi and ZigBee frequency, this wireless protocol doesn't face interference issues.
Another notable difference between Z-Wave and Wi-Fi is how smart home devices connect to these wireless protocols. Wi-Fi-supported smart home devices usually connect to a router or an access point for remote control. But this is different with smart home devices supported by Z-Wave as these devices interconnect. And this forms a mesh network.