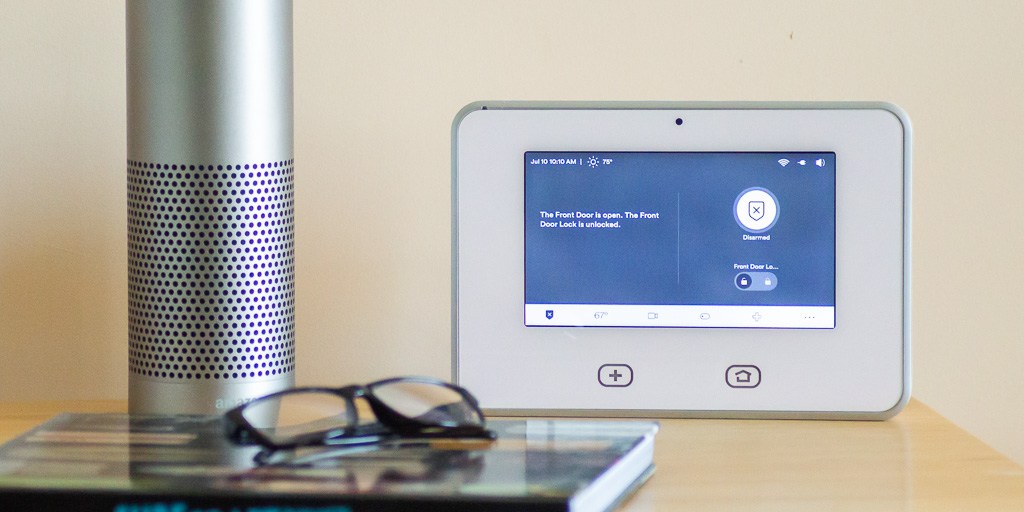 If you are in the market for a home security smart hub, the Vivint Smart Hub is one of the best options available on the market today.
We get it; you want to protect your family and property. That's why choosing a security system is an important decision.
This article will explain why Vivint Smart Hub should be your top choice and all the essential features that come with it.
Keep reading to see all that Vivint Smart Hub has to offer you and your family.
Product Overview
In a nutshell, the Vivint Smart Hub is a supporting feature for the Vivint security system. The smart hub is a modern central control panel with a touchscreen display to control your security and smart home setups. 
You can do pretty much everything from the smart hub, including seeing all the cameras on your property and communicating with emergency services or potential guests on your porch.
Features
Encrypted Connection
Since the smart hub is connected via LTE and encrypted Wifi, you can connect all your devices safely and securely. 
Don't worry about hackers or other cyber threats; the smart hub is entirely encrypted to protect you from the cyber world as much as keeping you connected.
Connect All Your Devices
The Vivint Smart Hub is a fantastic supporting feature to meet all of your home security and smart home needs.
You can connect all your devices through the Vivint app, allowing you to completely control your smart home system through your cell phone and tablet.
Having your devices connected means that you can continuously monitor your cameras and doorbell camera to see what's going on at home.
It doesn't matter if you maybe forgot to lock the doors or forgot to turn off the hallway light. With a couple of taps on the hub or your smartphone, you don't even have to get up to lock that door or turn off the light; Vivint Smart Hub has got you covered.
24/7 Connection
With the Vivint Smart Hub, your security system will always be ready to protect your home.
The smart hub has a backup battery that will last 24 hours. This means that even in a power outage, you will still have access to the smart hub.
Two-Way Speaker
It's easy to communicate both ways via the smart hub. For example, you can answer the door virtually if you are unsure who's at the door or call for help and speak to first responders.
LED Display
The Vivint Smart Hub has a unique LED display, so you can quickly tell whether the system is armed or not. It's simple; orange for armed, green for unarmed.
The color indicator is helpful so you won't accidentally set off the alarm when trying to figure out if it's armed or not because, let's face it, we've all done that.
Central Monitoring System
When you call for help, there will always be someone on the other side. The Vivint Smart Hub connects you to Vivint's central monitoring system when you need help. 
Available 24/7, the central monitoring system can connect you to the correct emergency services or reach out directly to you if the alarm goes off.
Panic Button
Help is one button away with the built-in panic button for the smart hub. You can either connect to the central monitoring system or use specific buttons to call the fire department or an ambulance.
Siren Alarm
Your neighbors will be able to hear your alarm if it's activated, which means everyone in your house will too. Likewise, the siren alarm will go if the alarm system is triggered or smoke or carbon monoxide is detected.
Additionally, the Vivint Smart Hub will alert you to what's going on, such as extreme weather warnings.
Alternatives
If you aren't sure whether the Vivint Smart Hub is right for you, check out this list of alternatives.
Bell Smart Home Control Panel
Bell has multiple smart home packages to choose from to protect your home. 
Each package has different control options to choose from, such as the very basic control panel or the high-tech touch screen control center.
Comparably, the middle of the road touchscreen control panel is similar to the Vivint Smart Hub. The Bell touchscreen panel allows you to control your smart home via the panel or any connected devices and is even voice-controlled.
Just like the Vivint Smart Hub, you can access all of your cameras and answer the door remotely.
Bell also offers 24/7 monitoring, which can be contacted through the panel.
ADT Command Center
The ADT Command Center comes highly rated and recommended by many consumers out there.
The command center comes with a standard touchscreen control panel similar to the Vivint Smart Hub and Bell Smart Home Control Panel.
ADT allows you to control your home at all times with their exclusive app, from being able to lock doors to control the temperature.
Additionally, just like Vivint, you have a panic button available to you at all times. However, they also offer fancy features like detecting when no one is home, automatically locking doors, and closing the garage door.
However, some people could find the price off-putting and don't have a use for all the additional features.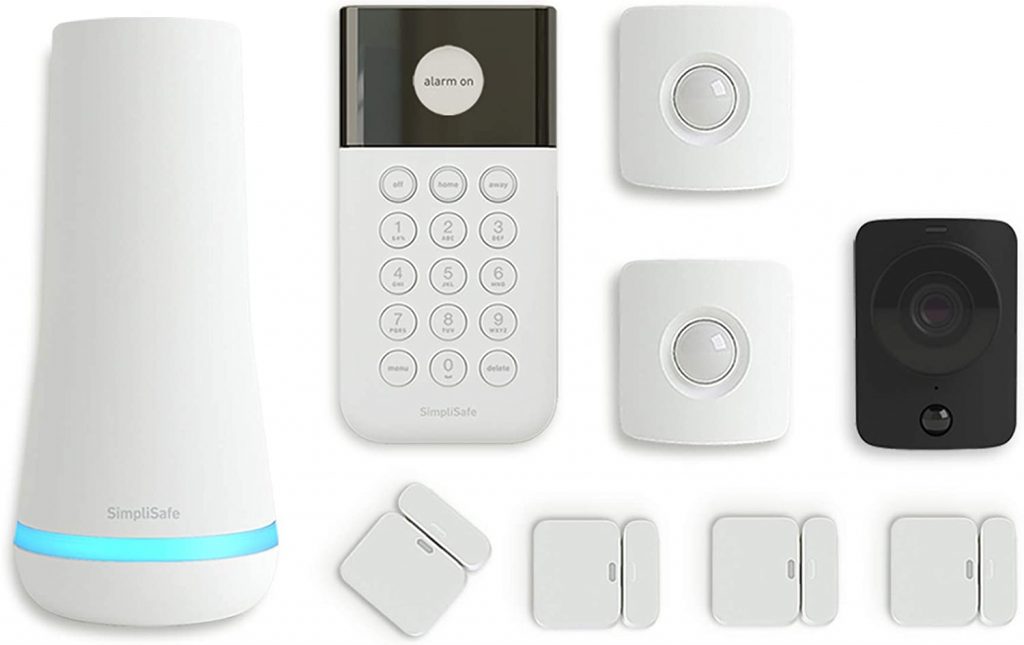 If you are looking for an extremely basic smart security system, the SimpliSafe Home Security System could be for you.
While Vivint Smart Hub is highly user-friendly, some people might not require additional features such as connecting your devices. While compatible with other third-party devices, such as Google Home, it's not the main focus.
SimpliSafe provides a basic yet modern central hub that has an LED display and easy-to-use buttons. While not a touchscreen display, you can quickly arm and disarm the alarm and connect to multiple cameras around your home.
Final Verdict
The Vivint Smart Hub is a fantastic option for a smart home security system. With great features such as 24/7 monitoring, device connectivity, backup battery, and the ability to control your entire smart home, you can't go wrong.