This is a comprehensive review of the Fi Series 2 Smart Dog Collar. 
Technology has gone to the dogs, literally. The dog collar niche has grown by leaps and bounds, providing exceptional products for your furry friend, including the Fi GPS dog collar. If you are new to GPS tracking for your pet, this Fi smart dog collar review can help you determine if this product is suitable for your dog. 
I found the Fi GPS Smart Dog Collar to be one of the superior, cutting-edge devices in the market today for dog tracking devices. Because of its many features, it is more than just a tracker for your pet. Pet owners can monitor their dog's health through their sleep and daily steps and even connect socially with other Fi collar owners in the area. 
Don't worry if you need more detail into how this smart collar works before deciding to buy it. We point out all the features you may have questions on, so keep reading to learn about Fi Smart Dog Collar. 
What Is the Best Dog Tracking Collar? 
Deciding on the best dog tracking collar can have you running around in circles. With so many options to choose from and multiple features, it can be confusing even for the most tech-savvy owner. Thankfully we break down some of the more popular elements and examine the pros and cons to make your choice easier. 
Why Choose a GPS Dog Collar? 
GPS dog collars are not just for a runaway pet, although they are terrific devices to have when this situation happens. These advanced devices, like the Fi Series 2 dog collar, can do so much more for pet owners, including: 
Tracking movement outside of the home base perimeter with owners or sitters
Escape detection 
Tracking senior or disabled dogs 
Sleep tracking
Step counting
Providing fun social network features 
So whether you have an escape artist on your hands or a senior dog that cannot hear you call them, GPS tracking helps you keep tabs on your four-legged friend at all times. 
In addition, some of the other features GPS smart collars offer can help you detect any potential health issues when your pet's behavior or sleep patterns change. 
What Features Make a Great GPS Dog Collar? 

Naturally, not all GPS dog collars offer the same great features. Of course, you may require different attributes than your neighbor does in a device, so reading Fi smart dog collar reviews can provide insight into these features. 
This way, you can see what popular elements other owners find helpful and which ones you may not need for your best friend. 
So, let's look at what features make a great GPS smart collar. 
Battery Life 
How long the battery can last in your pet's GPS collar is critical. The last thing you want is to have your dog missing and their collar not working correctly because the battery is dead. 
GPS smart collars that do not require frequent charging help make life more convenient and hassle-free. You will want a device that can hold a charge for extended periods, so you have peace of mind. 
Coverage Area 
Another significant element of an excellent GPS dog collar is the coverage area and range. If you spend money on a product to track your runaway dog, you need it to work when they are away from your home. 
Some brands have specific perimeter elements built-in, while others have capabilities for continuous tracking when out of their home range. Sometimes pet owners will need to purchase a monthly plan to activate extended monitoring, though. 
Durability 
Naturally, your dog may not be as gentle on their accessories as you are with yours. Therefore, you want a GPS dog collar that is durable enough to withstand continuous use as they run, jump, and play. In addition, an extremely durable collar is a must for dogs who like to pull on their leash. 
If you have more than one pet in the house, the collar may be the target of some scratches and bumps. These devices should be durable enough to take a licking and keep functioning each day. 
Waterproof 
Having a waterproof smart dog collar is critical if your dog loves swimming or playing in the water. The last thing dog owners need is an expensive tech device suffering water damage that causes it not to work correctly. 
GPS dog collars that are waterproof help protect the delicate equipment from any contact with rain, sleet, snow, or other elements. This way, you know it will continue to work even when facing extreme weather or water play. 
Accessibility 
Accessing GPS tracking information is vital. Why would you purchase a smart collar that does not provide you with a simple way to see the information? While some pet owners are more tech-savvy than others, having a simple way to view the tracking data is essential. 
Some GPS dog collars require access through a desktop website, while others have an easy-to-use app for mobile phones. Of course, you want to choose a device that makes it easy to access and will notify you if your dog escapes or if you need information on them. 
Additional Features 
Some models in the dog tracking market provide bare-bones location monitoring, while other brands offer so much more than that. Once you start digging into the styles and types, you will find a mountain of additional features that may be suitable for your pet. 
Individuals who do not need all the fancy features will choose a less expensive collar that only provides what they want. Alternatively, many owners find that using a smart collar with other attributes is more beneficial for their dog's needs, from consistent health monitoring to exceptional training aids and more. 
Comfort
Naturally, you do not want to make your four-legged friend uncomfortable by wearing a device that gets in the way or bothers their skin. Owners should always select a model that is the correct size for their dog, even if they are a puppy. 
Instead of purchasing a GPS collar that they will have to grow into, many models will allow you to swap out the tracker to increase the size of the collar. Finding the best fit for your pup is essential for their comfort and usage. 
Depending on your dog's style or needs, some GPS smart collar devices models will have various materials to change. Alternatives can include:
Polyester webbing blends 
Leather 
Biothane 
Wool 
Canvas 
Recycled materials
Models with waterproof coatings 
You want a collar that will not rub the fur off your pup's neck or bother their skin. In addition, having a waterproof collar will help keep your dog from developing skin irritations after swimming if they're one of those dogs who love to play in the water. 
Convenience
Of course, a GPS collar should make your life and your dog's life easier. Finding a suitable, convenient model is key to monitoring your best friend's movement and behaviors. 
Additionally, the product should work as intended, giving you feedback on your animal's current whereabouts and other essential statistics without causing issues. 
A GPS smart collar that does not hold a charge for long periods, will not work in specific areas, or requires a complicated setup and monitoring access is not convenient for owners. 
Just think of how panicked you may be when your four-legged friend is lost. You want a GPS smart collar that will provide you the information so you can bring your dog home quickly, without worrying about being out of range or facing a lack of reporting data. 
Fi Series 2 GPS Tracker Smart Dog Collar Reviews 
Now that you know a little more about some popular features with GPS smart dog collars, let's dive into some specifics with the Fi Series 2 GPS Tracker Smart Dog Collar. 
Is the Fi Series 2 Model As Good As It Seems? 
Of course, you want to know right off the hop if this model is good. No one wants to purchase a product that does not live up to the hype after all. 
After examining this Fi Series 2 model, there are significant improvements to this device from the Series 1. Comparing it to other popular brands on the market, not many other smart dog collars come close to what the Fi Series 2 device offers. 
The Nitty Gritty 
Fi makes one of the more advanced devices in the dog collar market. However, before we get into all the bells and whistles, here are the bare-bones details of this collar. 
Although the collar itself measures 1-inch in width no matter what size you choose, It is available in four different lengths, including: 
Small – for 11.5" to 13.5" collar lengths 
Medium – fits 13" to 16.5" collars
Large – measures 16" to 22.5" in length
Extra-Large – suitable for collars measuring 22" to 34.5" 
You have four separate colors to choose from, including: 
Blue
Grey
Pink Ombre 
Yellow
Stylish owners can also have fashionable pets with many other alternative accessory bands to choose from at the Fi store. 
The tracking device is lightweight and totals only 1.4 ounces. It is interchangeable, making it easy to swap out with a different color or size if your dog outgrows it or suffers damage beyond repair. 
Another outstanding feature is using recessed connection points on the Fi collar for charging. This element may not seem like a big deal, but for dogs that wear an item for long periods, you will not have to worry about raised connections rubbing on their neck or irritating their skin. 
It is worth noting that this collar is not for small breeds of dogs. If you have a small dog, it might be best to check out our GPS collar alternatives below. 
Less Bulky 
When you compare the Fi tracking device to the competition, there is typically a visible size difference. However, Fi's GPS tracker is slimmer and not as bulky as many other smart dog collar alternatives in the market. 
What does this mean for your pet? Well, fewer bulky collars can equal fewer chances for banging on walls, trees, rocks, or other items, which can damage the unit as they run and play each day. 
Although your four-legged friend may not be able to tell you if the collar is uncomfortable, often you can see in their actions and behaviors when a chunky collar does not sit well against their skin. 
Durable Attachment
This tracker attaches to the collar with reinforced metal clips, giving it extra stability, so you do not have to worry about it falling off or having a clip broken during playtime. 
Also, unlike other models, where they secure your pet's collar with velcro strips, the chances of losing them are more significant. 
When you spend money on a tech device for your pet, you want it to stay put and not have to try to locate the tracker in a field of grass at your local park later. A GPS tracker that does not remain with your dog is not helpful to them or you. 
Base Connectivity 
The Fi base connects wirelessly to your home Wi-Fi network, making it highly versatile to set up in your home. Not everyone's wireless router will be upstairs or in a central area in the house, so you would not want to have a base that needs to plug into your internet router physically. 
Thankfully, you can place your Fi base anywhere in your home where your dog frequently spends their time. This way, when your dog is napping on the couch waiting for you to return home from work, the collar will not be using battery power, making it more efficient and effective for when you need it later. 
The Creature Comforts: What Does It Do?  
The comfort of the Fi Series 2 Smart Collar is where it stands out among the pack. Take a look at what this device can do for you and your four-legged friend. 
Real-Time Tracking 
This collar from Fi uses Bluetooth and Wi-Fi capabilities to give owners the most up-to-date data available. In addition, combining three constellations of satellites provides improved tracking speed and accurate location monitoring. 
Fi uses the LTE-M cellular network to relay GPS information from the collar through a low-power, long-distance communication technology. The impressive range of LTE-M signals can reach approximately 30% farther than traditional cellular networks of 3G/4G/5G/LTE options. 
When setting up your safe zones, Fi allows you to minimize or extend the area to suit your home and yard, dog parks, or other familiar places you frequent together. You can go as small as a 60-foot radius and use multiple ones to create a large area. 
Because a safe zone is a circle shape, you can overlap multiple zones when designing a large section. However, the overlap should not extend to the middle of the circle beside it, or the Fi app will think it is a duplicate zone and will disregard it altogether. 
The advancements that this model uses ensure that if your dog is out of range, the collar can hook up to six networks simultaneously to relay the most accurate location data possible. As a dog moves, the signal will move with them, trying to choose the best option to help preserve battery power while still feeding location data on their whereabouts. 
Consequently, pet owners need to pay a subscription fee to enable the collar's connectivity. Without a subscription, the collar will still work, but if your best friend decides to take an adventure without you and goes outside of the Fi base range or your mobile phone, you will be unable to locate them. 
If the whole point of obtaining this GPS smart collar is because you have an escape artist in your home, then purchasing the subscription for continuous tracking is your best choice. Every minute can count when your dog is on the loose, and you need to find them.
Smart Power Handling
To help conserve battery power, the Fi Series 2 enables low-power Wi-Fi integration. This feature means that when your dog is at home and within your Wi-Fi range, it instinctively connects to your home network and preserves battery life. 
Pet owners will also love the built-in automatic connection to other Wi-Fi access points or Bluetooth options, such as your mobile phone or the Fi charging base. Not only does this feature save power, but it enhances the Escape Detection feature. 
Of course, depending on your dog's activity level and how much they travel outside of their home base will determine the battery life on their Fi Series 2 Smart Collar. 
A dog who remains at home with little activity outside its perimeter will only require a charge every three months or so. However, those active dogs who tag along with you on their outdoor adventures and enjoy being by your side may require a recharge every three weeks if the Fi collar is running entirely on a GPS signal without any Wi-Fi connection. 
When the collar is in Lost Dog Mode, it will continually relay information, helping you find and retrieve your pet as soon as possible. In addition, it can last a full two days in Lost Dog Mode before the battery dies. With this exceptional technology and all the combined features, we hope that they work to help your pet return home before then.  
Lost Dog Mode 
If your pet tends to run when he sees a squirrel, having the option to quickly activate the Lost Dog Mode can help locate your best friend quickly. Here's how to do it: 
Open the Fi app and choose the Live tab. 
From here, tapping the red Lost button in the top right corner will activate Lost Dog Mode. 
The pulsing red LED light will activate on the collar, and location data will relay to the app once per minute. 
The Fi app will also provide directions on how to retrieve your dog from its current location and allow you to turn off the LED light if it is daytime or if you want to conserve battery power. 
Escape Detection 
Although many GPS dog tracking collars will provide location information when a dog is out of its designated area, Fi takes it one step further. This smart collar uses proprietary algorithms to help detect when your beloved pet is away from their home. 
When your four-legged friend is missing, time is critical in the searching game. The speed of notification and the location accuracy from the Fi app aids in sniffing them out, so you can bring them home as soon as possible.
Fi Series 2 Smart Dog Collars will use familiar Wi-Fi networks or Bluetooth beacons to give you the most accurate location information as quickly as it can. Additionally, owners can choose from text or app notifications when an escape happens, making you aware of the alerts the second they activate. 
When your best friend crosses the geo-fence boundary you set up, Fi will automatically alert you that they have left the designated area. These push notifications can ensure that you know exactly when your animal leaves your yard so you can begin tracking them down to bring them home again. 
Built-In LED Light 
Now, the built-in LED light is not something that a pet owner may think of as a benefit for a tracking collar, but it can be. The light color is customizable with seven different options, making it easy to identify your dog in low-light situations. 
Walking during dawn or dusk can make your dog less visible, especially if they have a dark-colored coat. In addition, the built-in LED light ensures that you can have your hands free to hold the leash and control your pet rather than hang onto a flashlight during your walks. 
Just think of how anxious you would be trying to track your dog down the street in the dark. While the app may tell you the most recent location, activating the flashing red LED collar light in Lost Dog Mode can help make them more visible to you and others. 
Rogue dogs running down a dark street have a higher chance of accidents when a bike or car cannot see them until the last minute. Dogs with collar lights help increase visibility, minimizing the possibility of your lost pet getting hit while out on their adventure. 
Activity Tracker 
The activity tracker of the Fi Series 2 collar is more than just for runaway dogs. The Fi app allows you to track your pet's activity statistics into four categories, including: 
Hourly
Daily
Weekly
Monthly  
The default setting for daily steps is 10,000, but owners can customize this to suit their dog's needs. For example, monitor how often your dog runs around the house while you are gone. 
This way, you can be sure to keep your dog active and healthy every day by helping them reach their movement goal. The Fi app can also connect you to other pet owners and participate in challenges to compete with other dogs of similar breeds. 
Sleep Tracker 
Who says you are the only one who needs a sleep tracker? The Fi Series 2 Smart Dog Collar can monitor your beloved pet while they rest and indicate any potential issues or irregular patterns that may signal a problem. 
Restless dogs in the evening may have an underlying medical condition that they cannot tell their owners about. You may not notice how often your dog gets up to move around or drink water when you are sleeping. The Fi collar does all the monitoring for you, putting your mind at ease. 
This helpful tool can signal you to any early signs of health problems before they become a significant concern. Much like humans, pinpointing potential issues early with your dog can save them discomfort, extend their life, and save you money in vet bills. 
Adventure-Proof, Dirtproof, and Waterproof
Using a specialty GPS tracking device for your pet only works well when the device is durable enough to stand up to anything your dog puts it through. The Fi Series 2 model carries an IP68 Waterproof Rating, giving it exceptional resistance to various water conditions. 
These collars have gone through rigorous testing with complete water immersion of 1.5 meters for 30 continuous minutes. They also have spray saltwater resistance, ensuring that the device will continue to work even under extreme conditions. 
Keeping out dust and dirt is vital for a reliable GPS smart collar. The Fi Series 2 uses an armored aluminum faceplate for exceptional durability and protection. The reinforced internal metal armor gives this device the strength it needs to stand up to dog bites and other outside impact damage. 
The Digital App 
Naturally, Fi smart dog collars use a digital app to relay pertinent information about your pet. Setting up your pet with the app is an easy process. It will go through many questions, including: 
Dog's name
Gender
Breed 
Birthday or adoption date
Weight 
You can include a photo of your pup from your mobile phone or an Instagram account. In addition, the Fi app can link to Instagram, making it easy for your pet to connect with other Fi dogs through this social media platform. So if your beloved pet has its own Instagram profile, you can merge them. 
Additionally, Fi has the capabilities to add multiple owners and dog walkers to the app to help gather any vital stats on your four-legged friend. 
You can also add more than one dog to the app, making it easy to view your entire pack in one simple place. Technology is supposed to make life easier, so Fi ensures that its products will do just that. It is straightforward to add and remove owners, walkers and set up different Wi-Fi networks, safe zones, and escape alerts. 
Use the Fi digital app to change the collar light settings and adjust any notifications. This way, you can easily turn off and on settings as you need for optimal monitoring. There are five tabs on the bottom of the app screen that show: 
Live
Discover
Rank
Activity / Sleep
Profile 
Live
In Live, you can view your pet's present location and the current battery life status. In addition, below the Live card is a timeline of your dog's activity, including:
The time of day of the movement 
Length of time 
Distance 
Location route on a map
The total step count 
Discover
When looking through the Discover tab, you can add photos of your pet, view and like other Fi dog pictures, and follow them. Essentially, it is social media for Fi dog users. 
Rank 
The Rank tab will chart your pet against all the other Fi users within the last 28 days of activity. Your puppy can rank in different spots on leaderboards whether you choose to display in your city or state, by breed, or as an overall rank. 
Activity / Sleep 
The Activity / Sleep tab will show your dog's progress towards reaching his step goal. You can accept the default settings or adjust them to your pet's needs. It also includes various graphs to compare per hour, day, week, and monthly statistics. The Fi app will even send you an alert when your four-legged friend has achieved their step goal if you allow notifications. 
Monitoring sleep patterns can help owners and veterinarians detect potential health problems before they become serious. For example, you can view the time your pet sleeps in the evening while differentiating their naps during the day. Additionally, recorded nighttime interruptions can give insights into any possible issues. 
Profile 
The Profile section allows owners to adjust settings and alerts, link to Wi-Fi networks or Fi bases, and even run diagnostic tests to ensure the device is working correctly. In addition, you can invite other owners or add dog walkers here and access the Help Center if necessary.   
Social Networking 
Why should you be the only one in the house with friends to connect to? Your furry friend has buddies out there they just haven't met yet through the Fi platform. 
You can connect to other dog owners through the Fi app, both near and far. Share your favorite photos of your best friends and exchange helpful treat suggestions with other owners. In addition, the convenience of the app allows you to find local animals in your city to plan playdates or group pack walks for your pets.  
Fi includes valuable resources, such as:
The latest in dog news worldwide
Training tips 
Health advice
Additionally, you can join the #fidogs community and see just how much fun it is to be part of the pack.  
The Drawbacks 
Obviously, no product is perfect, and the Fi Series 2 Smart Dog Collar is no exception. Although the Series 2 is much more user-friendly and provides increased accuracy for tracking and monitoring than the Series 1 model, it does have some drawbacks. 
For complete coverage and peace of mind, owners will need to purchase a subscription plan for continuous tracking efforts. When your pet bolts outside of your home base or out of range from your mobile phone, without a subscription, the collar will not provide you with the information you need to find your best friend. 
Unfortunately, it is not a device for small dog breeds, making it not ideal for every pet. Consequently, the Fi smart dog collars will not work outside the United States, so if you plan on traveling with your pet or do not reside in the U.S., Fi may not be the choice for your dog. 
GPS Collar Alternatives
Our review would not be complete without comparing the Fi Series 2 Smart Dog Collar to other popular brands in the market. Finding the best solution for your dog's tracking and monitoring needs may require a little more research. 
To get a more balanced review, we take a brief look at four popular brands in the GPS dog collar niche, including: 
Whistle Go Explore 
Tractive
Link 
Fitbark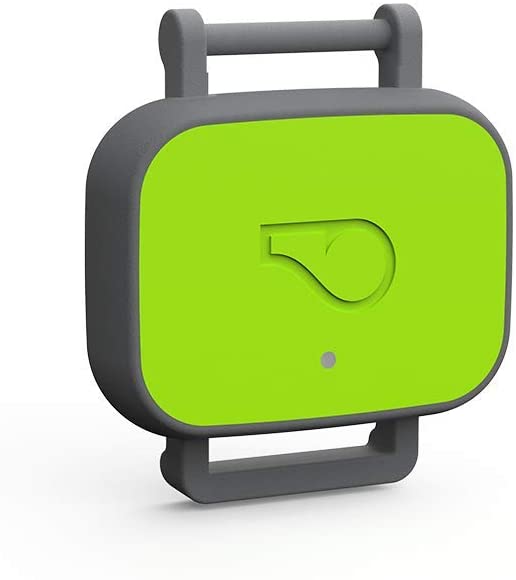 One popular brand name in GPS dog collars is the Whistle Go Explore Health & GPS model. This smart tracking collar device includes many similar features to the Fi Series 2 model, but there are some differences. 
Whistle Go Explore can provide insight into your pet's behavior and daily patterns, from location monitoring to health reports. You can track their daily activities and calories, along with the standard escape alerts and 24-hour timeline reports. 
Pros
Includes reminders for veterinarian or grooming appointments, medication times, and more
Free access to Tele-Vet through mobile chat, video, call, and email 
Includes a food portion calculator 
Cons 
Only suitable for dogs 25 pounds and heavier
Will only work with an AT&T mobile phone plan or by purchasing the Whistle Go Subscription Plan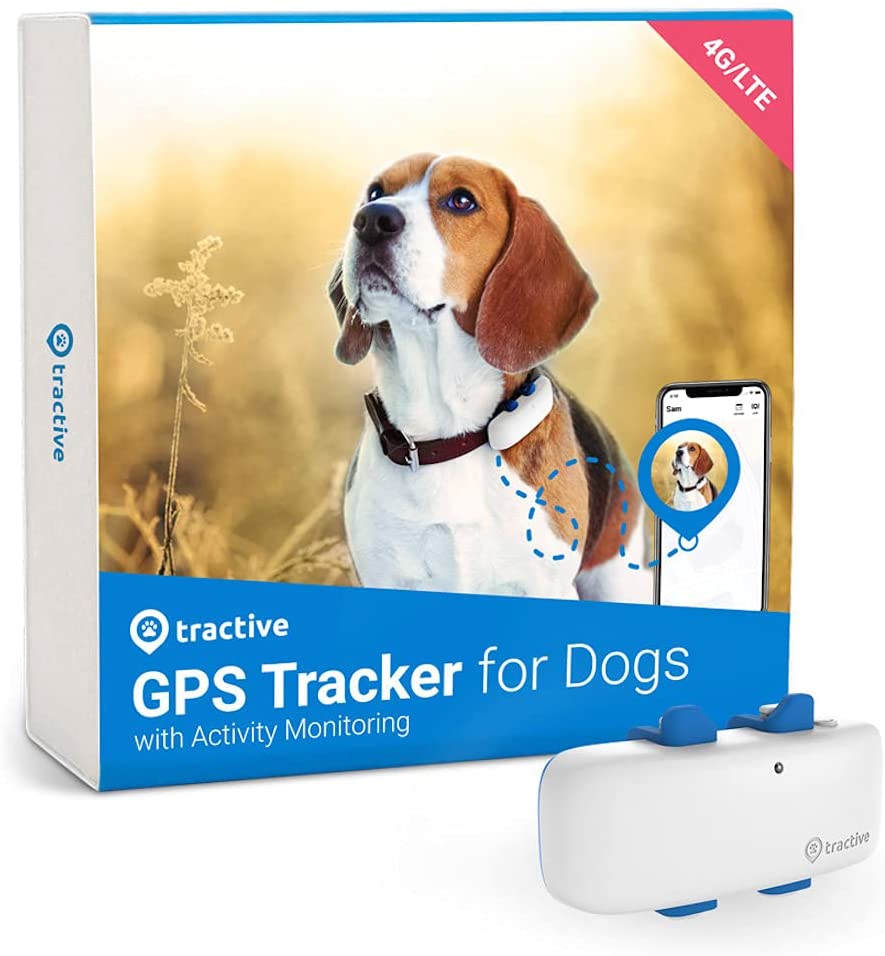 Many pet owners have a GPS dog tracking device called the Tractive GPS Dog LTE model in their homes. This product attaches to a standard 1-inch wide collar, making it a terrific addition for many pets. 
The Tractive GPS Dog LTE device is lightweight and waterproof, making it ideal for even small dogs. In addition, it offers location and activity monitoring, health goals, and movement history. 
Pros 
The device works in 150 different countries with an unlimited tracking range
Dog-safe power button so there is no chance of accidentally turning it off 
Will work for dogs and cats 
Compatible with small breeds
Cons 
Requires a subscription plan for activation 
Works for only seven days before needing a recharge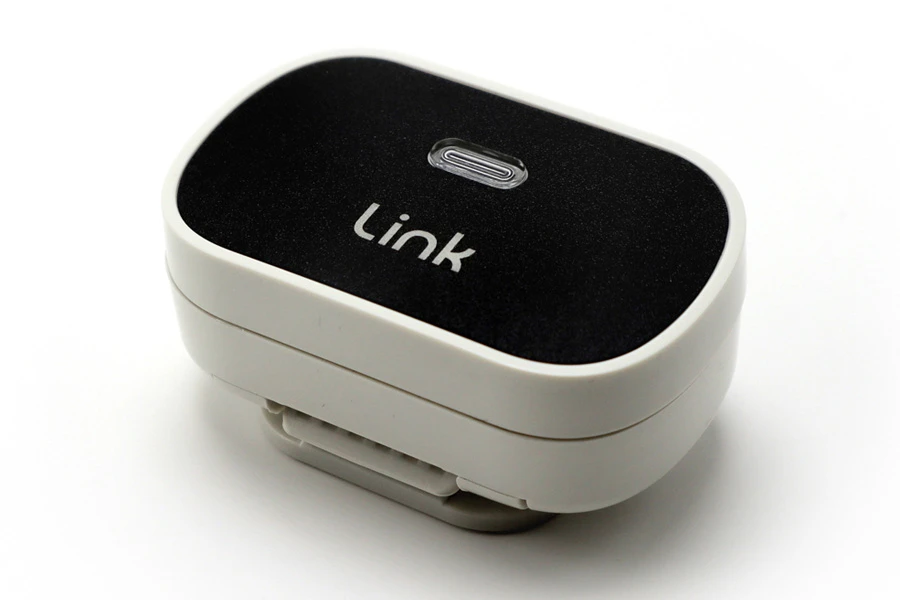 Another well-known brand in the GPS smart dog collar niche is Link. This product works anywhere that GPS, Bluetooth, Wi-Fi, and cellular networks are available. 
Link includes the standard GPS activity tracking and health monitoring that other smart collar devices have, with an additional feature. The positive training tools in the Link app include tone and vibration alerts to help create the bond between you and your pet as you work together to reach a goal. 
Pros 
Owners can extend the safe zones by purchasing additional Link Pucks as Bluetooth beacons
Includes temperature alerts if your pet's health drastically changes 
Allows access to identification and veterinarian records for travel purposes or in emergencies  
Cons 
Only available in the United States using the Verizon cellular network 
Link app requires an Apple iOs 11.0 or higher or an Android 7.0 or higher for compatibility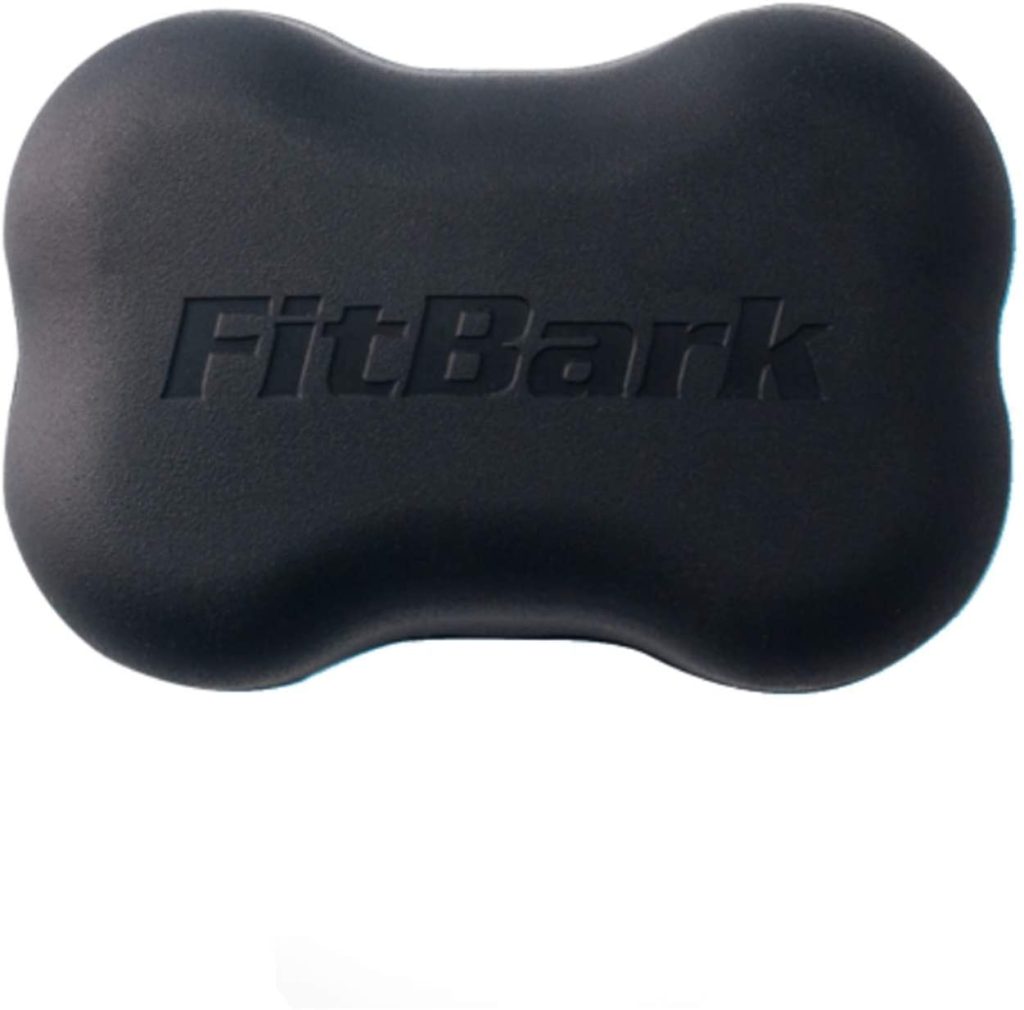 The FitBark 2 GPS model offers exceptional geo-fencing and location tracking on top of their already excellent health and activity monitoring features. Although these features are only available currently in the United States, residents can still monitor many essential health and activity statistics outside of the country. 
This device is lightweight and easily connects to iOS and Android devices through the FitBark app. Owners can monitor sleep patterns, stress and anxiety, and other potential problems like itchiness and skin diseases. 
Pros 
Suitable for dogs between 3 and 240 pounds of weight 
The device fits collars up to 1.5 inches wide 
Can connect to owner's fitness app 
Cons 
Only available in the United States 
Attaches to your dog's collar with zip ties 
The Takeaway 
All in all, the Fi Series 2 Smart Dog Collar is an exceptional GPS tracking device that can work well for many dogs, as long as they are 10 pounds or heavier. This model is not ideal for teacup or toy-sized dog breeds. 
This product can take on all the elements and continue to work hard. Whether your best friend loves to play in the water or runs the trails with you, the Fi Series 2 is waterproof, dustproof, and is strong enough to sustain 300 pounds of static pulling force. 
You don't have to take our word for it, as Fi offers a 30-day GPS trial period to see if it is the right choice for you and your pet. So visit the Fi website to choose your size and color of smart dog collar today and feel better about your dog's health and location by tomorrow. 
FAQ
What is fi dog collar battery life?
By configuring your dog's Fi Collar appropriately, you can achieve several months of battery life before needing to recharge. The actual performance will vary depending on the setup, as the main factor that consumes battery power is activating the cellular antenna. The Fi Collar activates the cellular antenna only when your dog is away from its owner. The following information outlines the expected performance in various scenarios.
Does fi dog collar require a subscription?
Yes, the Fi Dog Collar requires a subscription to access its full range of features and services. The subscription typically includes benefits such as real-time GPS tracking, activity monitoring, and access to the Fi mobile app. The subscription fee helps cover the costs associated with maintaining the cellular connectivity and other ongoing services provided by the Fi Collar. It's important to review the specific details of the subscription plan offered by Fi to understand the pricing and features included.
How much is the fi dog collar subscription?
To activate the Fi Dog Collar, there is a one-time fee of $20, and a commitment period of at least 6 months is required for both the 3-month and month-to-month pricing options. You have the flexibility to choose between prepaying for a specific period or purchasing the collar outright, with the commitment period aligned to the selected plan.
If you decide to cancel a plan after the commitment period has ended, a $20 reactivation fee will be applied when resuming the service.
Here are the pricing details for the different options:
Month-to-Month Pricing: $19 per month.
Prepay for 3 Months: $18 per month – Save 5% Billed as $54 for the three-month period.
Prepay for 6 Months: $17 per month – Save 10% Billed as $102 for the six-month period.
Prepay for 1 Year: $16 per month – Save 15% Billed as $192 for the one-year period.
Prepay for 2 Years: $14 per month – Save 25% Billed as $336 for the two-year period.
Buy It: One-Time Payment of $699.